Summer in Oregon brings sunshine, ice cream and fair season. 
Thanks to the hard work of our coordinators and volunteers, Oregon Right to Life was present at 26 county fairs this year and ended the season with our booth at the State Fair. 
Over 11 days, we gave away over 7,000 three-month unborn baby models and engaged with an estimated 20,000 fairgoers. We used our new interactive elements to teach them about fetal development. The "heartbeat phone" (a rotary phone playing the heartbeat of an eight-week-old baby) and our realistic fetal models were especially popular with kids. 
Both children and adults won candy by answering questions at our spinning wheels. We used these questions to share facts on fetal development, Oregon law, abortion procedures, resources and more.
At the front of the booth, a large sign and a poll asked fairgoers, "Should abortion remain legal for all nine months in Oregon?" They had an opportunity to vote yes or no in response. This participation allowed us to bring awareness on the current laws in Oregon and hold productive conversations with pro-choice people. Several people changed their minds or were inspired to think deeper about their position on life. 
Others shared their personal experiences with abortion. We listened to the heartbreaking story of one woman who was forced to have an abortion at five months pregnant. Another said that her abortion had devastated her. We shared post-abortion resources with both women and encouraged them to seek healing. Another mother stopped by with twins. She had been outside the Salem Planned Parenthood when a sidewalk counselor told her where she could find life-affirming care. She chose life for her twins because of that conversation and was thrilled to see our booth at the fair. 
Our presence in the community makes a difference, and we are thankful for your support as we nurture a culture of life in Oregon.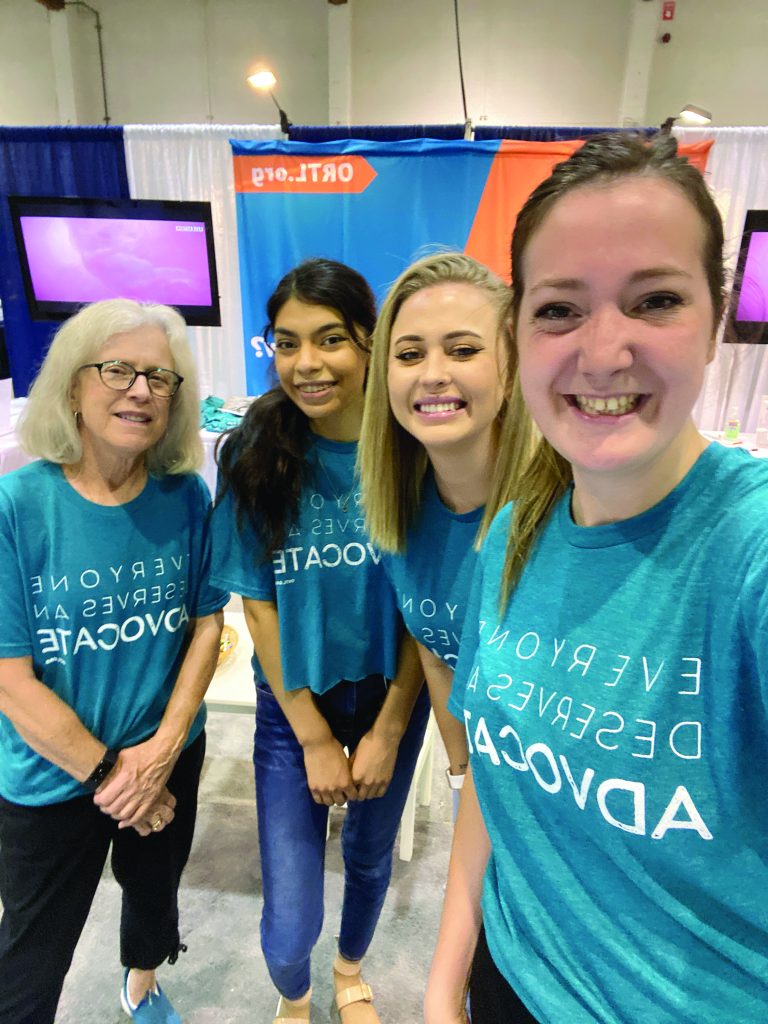 Volunteers at the state fair booth. Left to right: Sharolyn S., Emily E., Eden N., Patty R.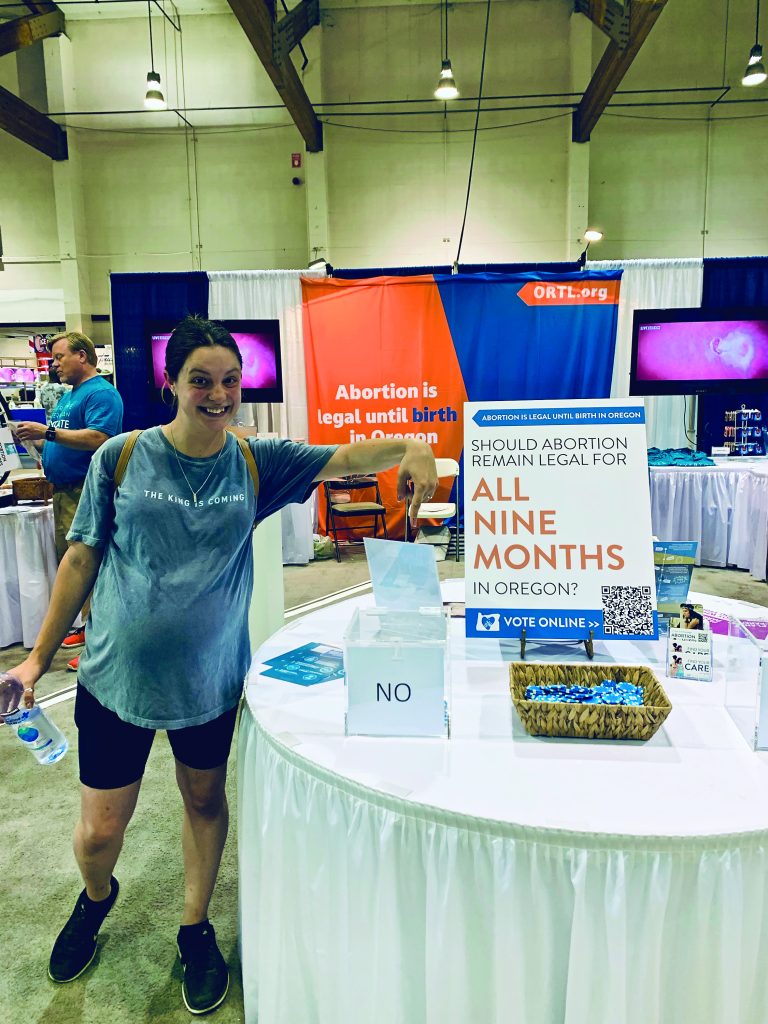 Pregnant fairgoer with the voting poll at the Oregon State Fair booth. Fairgoers could vote yes or no in response to the question, "Should abortion remain legal for all nine months in Oregon?"
State fair volunteers with a fairgoer – a goat!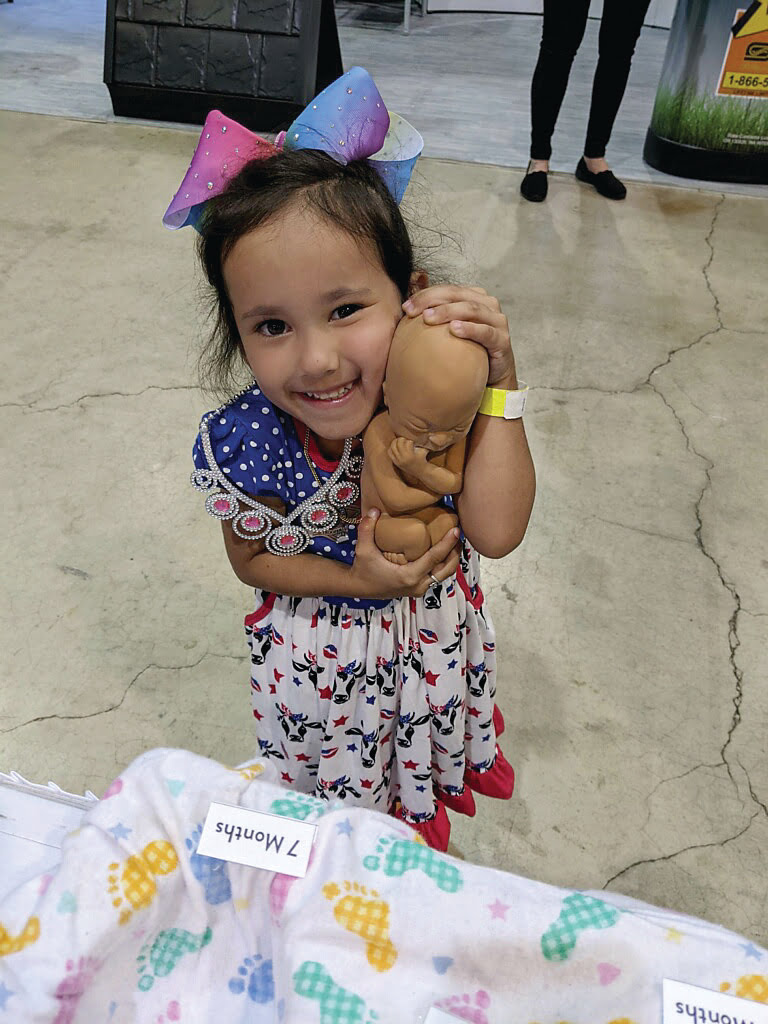 Young girl holds a seven-month Touch of Life fetal model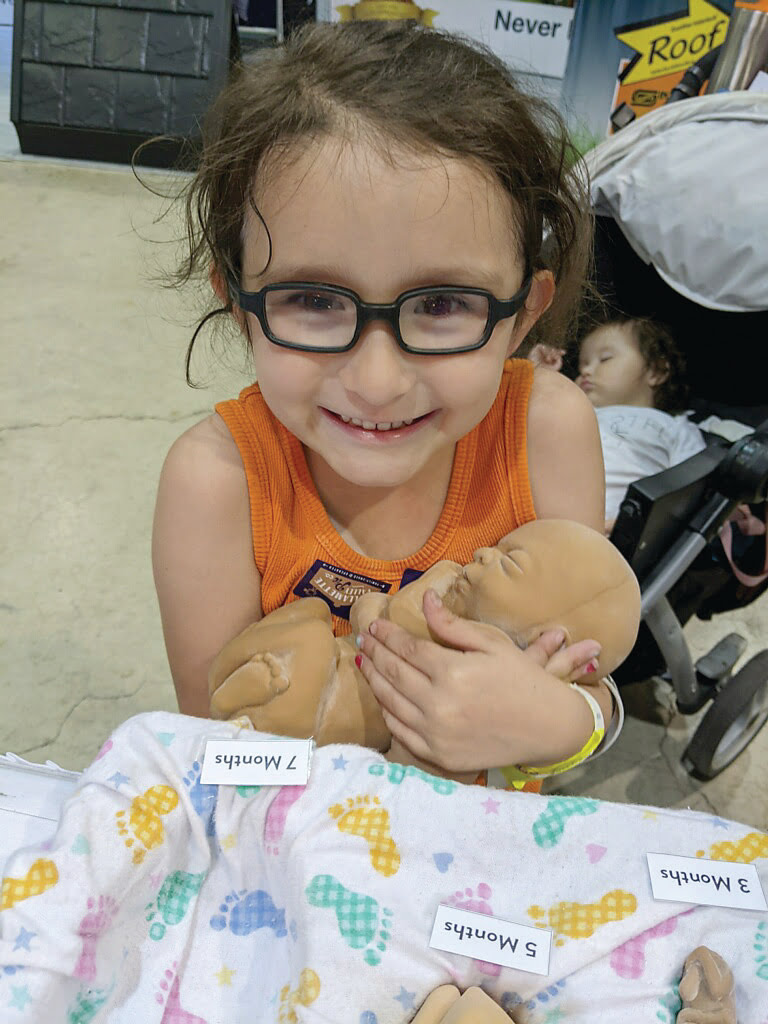 Young girl holds a seven-month Touch of Life fetal model. This model is the same weight and size as a seven-month baby in the womb.