The nation's largest abortion provider released its most recent annual report on September 9. In an unusually tardy move, Planned Parenthood delayed the 2020-2021 report's dispersal several months past its typical first-quarter release date.
One trend continued unabated, despite the late reporting date: the abortion giant's increased dominance on America's abortion market. In the time period covered, Planned Parenthood workers ended the lives of 383,460 unborn children. That equates to an increase of more than 28,000 abortions from their last report and a jump to over 40 percent of all recorded abortions committed in the United States.
Despite their motto of "Care. No Matter What," Planned Parenthood's other services — such as cancer screenings, well-woman exams, pregnancy and sexually transmitted infection (STI) services and adoption referrals — all declined precipitously. Screenings for cancer dipped by more than 30 percent, well-woman tests by 39 percent, STI tests by 17.4 percent and pregnancy tests by over 14 percent.
What didn't decline, however, was Planned Parenthood's financial abundance. Their coffers received $633.4 million in taxpayer dollars, an increase over the $618.1 million it got the previous year. This continues their steady ascent into sky-high bottom lines — in the last year alone, they raked in more than $1.7 billion in revenue.
"What we saw in this latest report is that Planned Parenthood was eager to facilitate abortions in numbers equivalent to the populations of Salem, Eugene and Tualatin combined in the last year," says Lois Anderson, Oregon Right to Life's executive director. "Each year, we watch Planned Parenthood capitalize on their patient's vulnerability. We know that big abortion numbers equal big money, and with rising abortion rates and a decrease in healthcare services, that's the only thing they're after."
Planned Parenthood workers ended the lives of 383,460 unborn children, according to their report.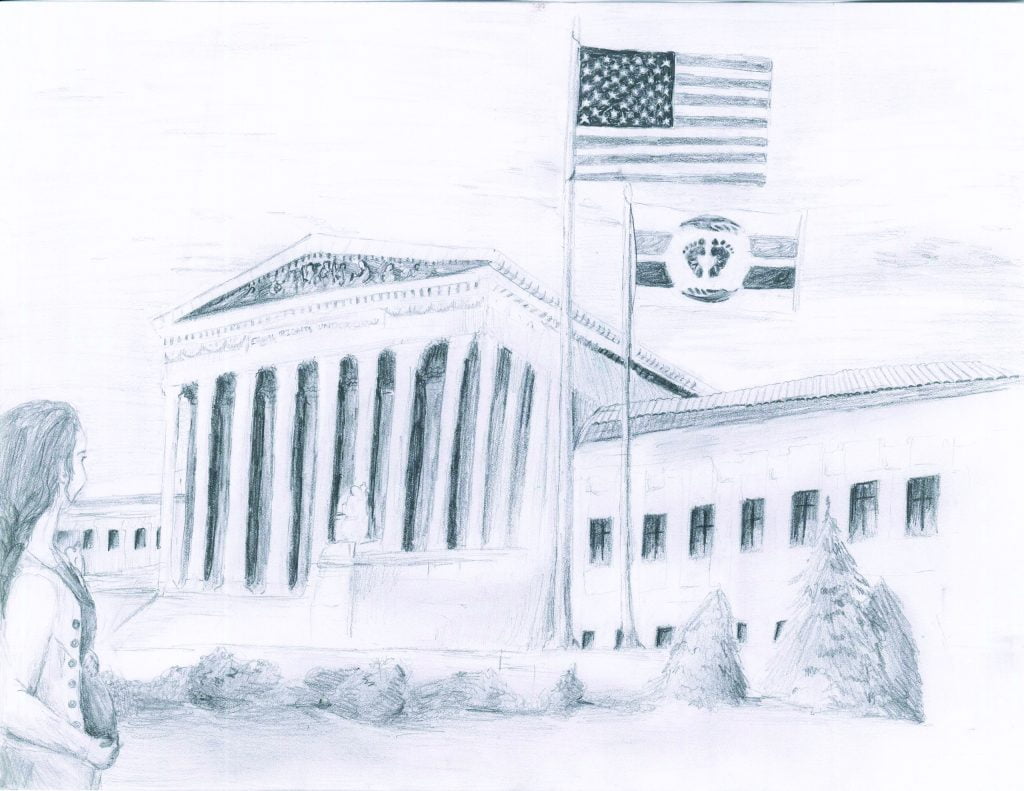 Anna Gallagher of Marion County won 1st place for 9th and 10th graders in our latest annual student drawing contest.