Together We Advocate 2018
April 7, 2018
8:45 AM to 5:15 PM
Holiday Inn Portland Airport
8439 NE Columbia Blvd, Portland, OR 97220
Hot lunch is included in the ticket price.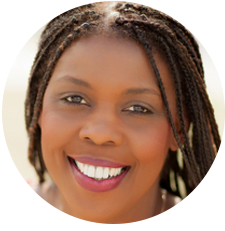 Star Parker, Author and Speaker
Star Parker is the founder and president of the Center for Urban Renewal and Education (CURE). Prior to Star's involvement in public policy, she lived seven years in the grip of government dependency. During this time she had multiple abortions and speaks powerfully on the impact these experiences had on her life.
From welfare mother to businesswoman, national celebrity, and international author, Star Parker exemplifies hard work, aspiration, and individual responsibility.
Star is a best-selling author with four books including Uncle Sam's Plantation, which details how big government enslaves America's poor and what we can do about it, as well as Blind Conceit, which offers a way for America to move forward on the issues of racial polarization, politics, and policy.
https://blackcommunitynews.com/heres-what-that-liberal-lawmaker-said-to-star-parker-after-the-abortion-bill-hearing
Star's Wikipedia Page  |  Star's Bio on CURE  |  A Video Bio of Star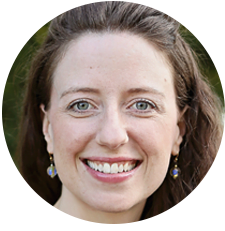 Stephanie Gray, Author and Speaker
Stephanie Gray is a seasoned and international speaker who began presenting at the age of 18.   In 2017, Stephanie was a presenter for the series "Talks at Google," speaking on abortion at Google headquarters in Mountain View, California.  Earlier this year, she was the featured speaker at the March for Life conference in Washington, D.C.
She has given over 800 pro-life presentations across North America as well as in the United Kingdom, Ireland, Austria, Latvia, Guatemala, and Costa Rica.  She has spoken at many post-secondary institutions such as Yale University, George Washington University, the University of California, Berkeley, and the University of Sussex in England.
Stephanie has debated abortion advocates such as physicians who do abortions, which includes debating late-term abortionist Dr. Fraser Fellows in front of medical students at the University of Western Ontario's Schulich School of Medicine & Dentistry.  She has also debated Elizabeth Cavendish, legal director for NARAL Pro-Choice America, and Dr. Malcolm Potts, the first medical director for International Planned Parenthood Federation.  Stephanie's audiences are vast, including medical students, churches of various denominations, seminaries, high schools, and pro-life organizations.
You can find out more about Stephanie at her website.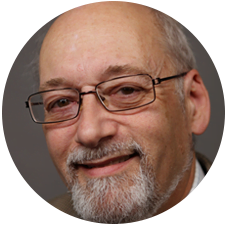 Richard Doerflinger, Ret. Assoc. Director of Pro-Life Activities for USCCB
Richard M. Doerflinger retired in 2016 from the US Conference of Catholic Bishops (USCCB) Secretariat of Pro-Life Activities where for 36 years he researched and drafted policy statements and delivered congressional testimony on abortion, euthanasia, conscience rights in health care, embryo research, and other medical-moral issues for the USCCB.  He also helped develop broader documents on health care reform and faithful citizenship. He is a Public Policy Fellow at the University of Notre Dame's Center for Ethics and Culture, and Adjunct Fellow in Bioethics and Public Policy at the National Catholic Bioethics Center in Philadelphia. In 2011, he became the first recipient of the Evangelium Vitae Medal, awarded annually by the University of Notre Dame. In July 2017, Richard was appointed as a corresponding member of the Pontifical Academy for Life.  He holds an M.A. in Divinity from the University of Chicago. In his retirement, he and his wife moved to Washington State and live in the Skagit Valley.
You can find out more about Richard at the following links:
http://www.catholicnews.com/services/englishnews/2016/associate-director-retires-after-36-years-of-highs-lows-in-pro-life-work.cfm
http://www.usccb.org/about/pro-life-activities/life-issues-forum/the-true-face-of-assisted-suicide.cfm
Workshop Presenters include:
Rachel Crawford, Equal Rights Institute
Dr. Chuck Bentz, Internist and Vice-president Physicians for Compassionate Care
Nichole Bentz, Students for Life Regional Director
Dr. William Toffler, OHSU Professor and co-founder of Physicians for Compassionate Care
Dr. Wayne House, Distinguished Research Professor of Theology, Law, and Culture, Faith Evangelical College and Seminary and President of Christian Perspective International
David Kilada, Oregon Right to Life Political Director
Panel discussions: post abortion healing and supporting fostering and adoptive families