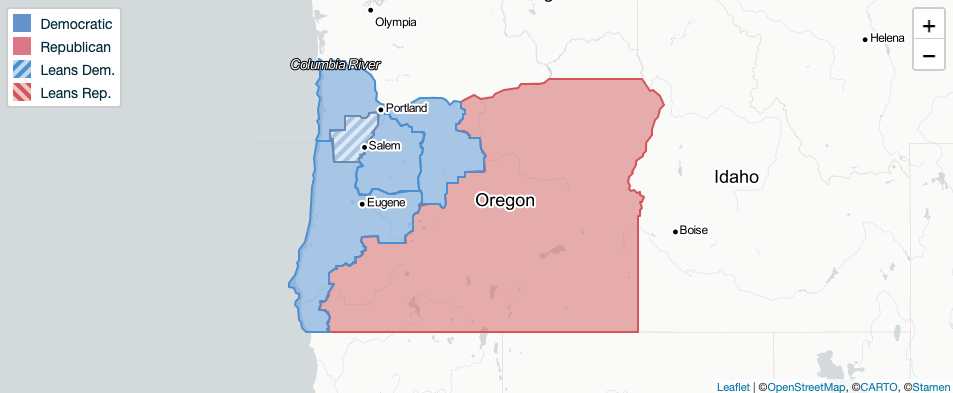 Every decade, the Oregon Legislature is tasked with redrawing maps for the 30 state Senate seats, 60 state House seats and Oregon's congressional districts. This year, the process will look very different.
Oregon now has six congressional districts for the first time in history. This growth means a significant overhaul in the maps and a big change in Oregon's representation in Congress. We at Oregon Right to Life will put everything we have into ensuring a second pro-life congressperson from Oregon will join Rep. Cliff Bentz in Washington, D.C. in the next Congress.
A second significant difference is that deadlines to draw these maps have been pushed back. COVID-19's ripple effects delayed collection, compilation, verification and release of the census data necessary to draw new districts. The Oregon Supreme Court ruled earlier this year that the legislature could have more time to submit a plan. The new deadline to submit a redistricting plan is September 27.
The last big change is the redistricting committees in the Oregon Legislature. The Oregon House Committee on Redistricting is split evenly between Republicans and Democrats. This split was also the case in 2011, when the legislature last approved a redistricting plan.
If Republicans and Democrats fail to agree on new maps, Secretary of State Shemia Fagan has until October 18 to submit her preferred redistricting plan. Both allow time for potential legal challenges, with deadlines that stretch into early next year. No matter what happens, the redistricting lines determine who is eligible to run for certain seats. That will have a big impact on who runs for Congress and the legislature in 2022.
Speaking of things that are different, I am departing Oregon Right to Life at the end of this month. I am looking forward to spending some more time with my wife and children. It has been an absolute honor to work with all the amazing staff and volunteers at Oregon Right to Life over the past two years.
I am so proud of everything we accomplished together. I am excited about the many big projects currently in the works at this organization. I look forward to seeing them come to fruition in the months and years ahead.