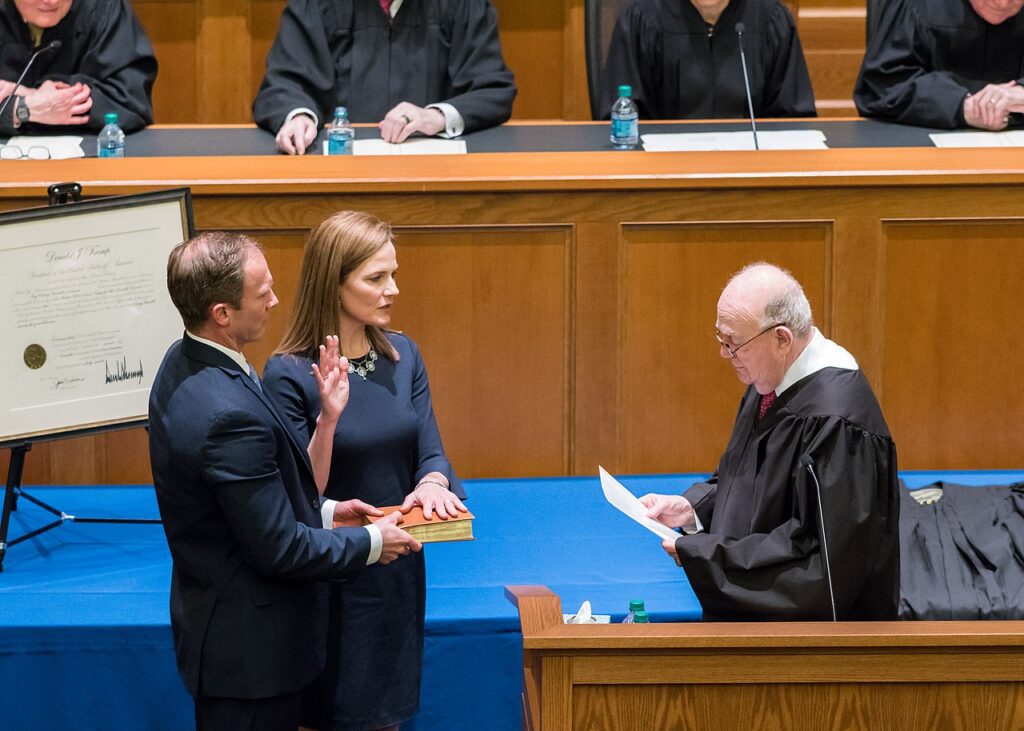 When Judge Amy Coney Barrett took her constitutional oath on October 26, the wish of millions of pro-lifers across the nation officially came true: the United States Supreme Court finally has a pro-life woman serving on the bench.
Coney Barrett is now only the fifth-ever woman on the highest court in the land and the first to have school-aged children at the time of her appointment. Born in Louisiana, Coney Barrett is the mother of seven children. As a graduate of Notre Dame, she is also the only Justice to earn her law degree from a non-Ivy League school.
Pro-life advocates hailed her confirmation as a gargantuan win for unborn babies and their families and communities. It's not hard to see why: Coney Barrett has repeatedly spoken against abortion on demand and highlighted the "right to life" for every human from conception onward. Additionally, she has written about the shaky legal underpinning of Roe v. Wade. Her stance is not merely professional, either. Her son Benjamin was diagnosed in utero with Down syndrome, a situation that often leads to abortion, yet Coney Barrett respected his inherent right to life.
Shelbea Lane, a healthcare worker from Lane County and a mother of two, cheered the news of Coney Barrett's promotion. "She obviously understands what we working mothers are going through," Lane says. "It makes me kind of excited, because maybe some of the choices she will make on cases will have us in mind. Mothers can accomplish anything, because if she can reach her dreams without abortion, we can too."
Similarly, the team at Oregon Right to Life appreciates the life-affirming views and philosophy Coney Barrett brings to the Court. "Amy Coney Barrett represents the best of what America has to offer," says Lois Anderson, Oregon Right to Life executive director. "She is incredibly intelligent, well-respected, passionate about the Constitution and sensitive toward vulnerable populations like the unborn and those with disabilities. We are thrilled with her confirmation and look forward to reading her case opinions in the future."