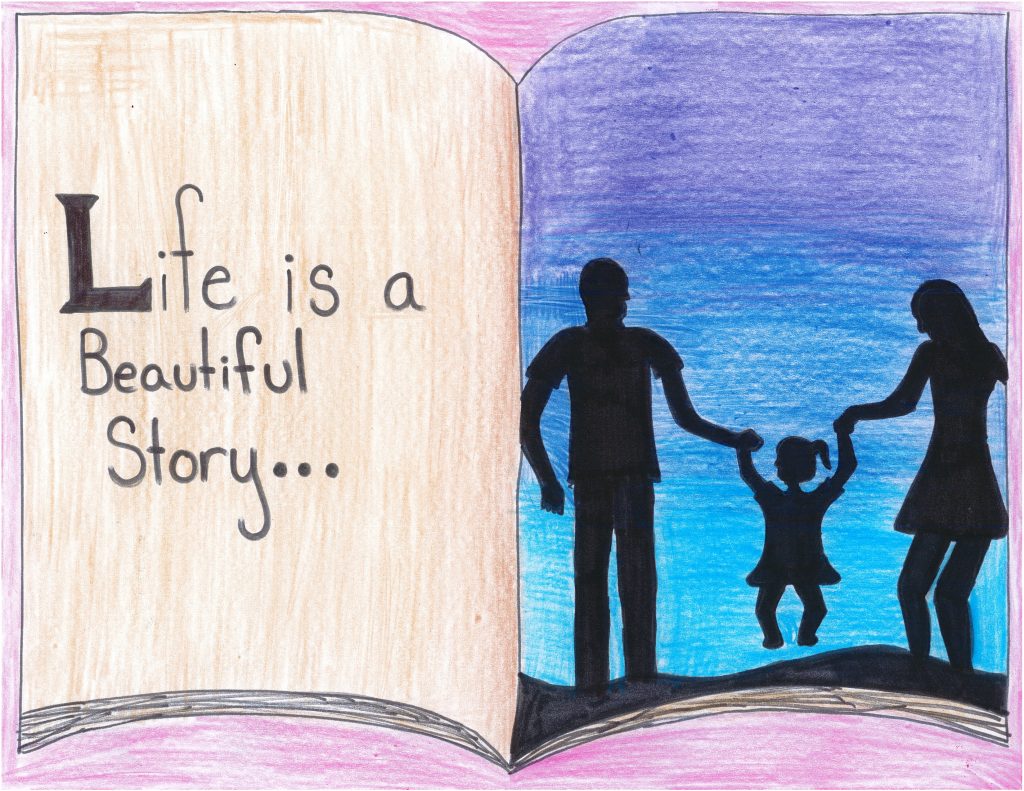 By Nickie Snyder, ORTL Community Outreach Specialist
Congratulations! You made it through 2020! As we near this year's end, my wish is that you are optimistic as you look ahead to the Christmas season and new year. These changing seasons allow us to reflect on what we are thankful for and give us cause for a positive expectation for the future. 
One thing I am thankful to be part of is the Oregon Right to Life Education Foundation (ORTLEF) pro-life student contests. I am grateful for our local contest coordinators, teachers, parents and faith and homeschool groups that encourage and facilitate participation. Recently, I heard from a participating art teacher about a student, Caelyn MacPhail, who had a winning entry in this year's ORTLEF pro-life student drawing contest. This concerned teacher messaged me to see if we could replace the Caelyn's artwork and first-place ribbon. Sadly, both were lost when her family's home burned in one of the devastating wildfires.
It was so meaningful to be able to recover a piece of Caelyn's lost artwork for her. It seemed to ease the effects of such a traumatic event. I replaced the contestant's blue ribbon and sent a digital scan of her winning drawing, as well as a Precious Feet pin. After receiving the replaced items, the teacher wrote, "I presented the items to her in front of her class. I wish you could have seen her face. She was delighted." This experience reminded me that the impact of the creative process is powerful! For more information on being involved in the contest as a contestant or contest coordinator, please contact me at nickie@ortl.org or call the office at 503-463-8563.