Please join us as we return to Pioneer Courthouse Square in the heart of downtown Portland for our annual gathering to commemorate the forty-fifth anniversary of the Supreme Court decision that legalized abortion on demand. Given the current political climate, we are planning for a large turnout and are encouraging all pro-lifers to join us and stand for life.
Speakers include Students for Life Regional Director Nichole Bentz, Archbishop Alexander Sample, and oratory winner Karli Olson.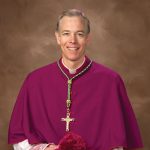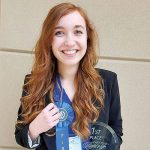 ---
Events in other communities
Douglas County: 
January 21
. Meet at Roseburg's Mercy Medical Center statue at 
2 pm.
 Baby shower follows at Seventh Day Adventist Church.
Jackson County: 
January 22
. Ticketed event at Bethel Church in Medford at 
7 pm.
 Call 541-821-4773.
Josephine County: 
January 21
. Josephine County Courthouse on B St. in Grants Pass. March to Riverside Park Pavilion.
Lane County: 
January 20
. Memorial at 
1 pm
 at Eugene's Grace Lutheran Church, 
710 E. 17th Ave
.
Pendleton: 
January 21
. Numerous churches participating. Knights of Columbus pancake breakfast at St. Mary's Catholic Church. 541-276-1540.
Salem: 
January 22
. Candlelight vigil at 
6 pm
 at Salem Planned Parenthood, 
3825 Wolverine NE
. 503-585-7856.
Union County: 
January 18
. 
5:30 pm
 at corner of 4th and Adams Ave in Max Square, downtown La Grande.
---
UPCOMING EVENTS
Standupgirl.com Gala Dinner

January 12, 2018
Corvallis – Oakville Presbyterian Church, Shedd
Roe v. Wade Memorial & March

January 14, 2018
2:30 p.m.
Portland – Pioneer Courthouse Square
Camp Joshua

March 25-28, 2018
Salem, Oregon
ORTL Conference

April 7, 2018
Portland, Oregon
Information on page 4.
Standupgirl.com Gala Dinner

May 8, 2018
Salem – Willamette Heritage Center
Standupgirl.com Gala Dinner

May 22, 2018
Portland – Oregon Golf Club, 
West Linn
 All StandUpGirl.com Foundation dinner events begin at 
6 p.m.
 For information, call 503-304-1531 or visit 
standupgirlfoundation.org
.
---
Attend Camp Joshua!
Pro-Life Leadership Camp
March 25-28, 2018

 • Salem, Oregon
Open to students ages 16 to 21
"After attending Camp Joshua, I gained more confidence and am able to explain to people why abortion is wrong." Katelyn Alvarez