On November 17,  Pat Allen, director of the Oregon Health Authority (OHA), issued a letter to the governor's office detailing significant financial problems with the agency. According to The Oregonian, Allen revealed that OHA erroneously made close to $150 million in overpayments of federal Medicaid funds. However, additionally troubling was the revelation that OHA has violated federal law by using $1.8 million of federal funds to pay for abortion. The Hyde Amendment makes it illegal for any state to use federal money on abortions, except in instances of rape, incest or to save the life of the mother. This violation of the Hyde Amendment is inexplicable given that the Hyde Amendment has been federal law for over 40 years.
OHSU May Be Violating Federal Law By Purchasing Aborted Fetal Body Parts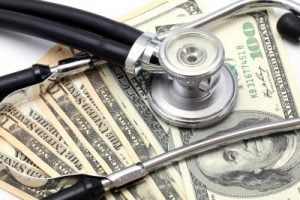 However, this is not the first time that an Oregon agency has withheld information regarding potentially illegal abortion-related activity from the public.  In August 2015, a spokeswoman for Oregon Health and Science University stated to The Statesman Journal that they were not using human fetal tissue from abortions for research. However, after subsequent questioning by members of the Oregon Legislature, OHSU admitted that in fact researchers had purchased livers and thymuses harvested from aborted babies and then surgically implanted the organs into living mice. The organs were purchased from Advanced Bioscience Resources (ABR) for hundreds of dollars per organ. Federal law makes it unlawful for any person to knowingly acquire receive, or otherwise transfer any fetal tissue for valuable consideration if the transfer affects interstate commerce. 42 U.S.C. 298g-2(a). This past November, multiple news outlets reported that the Federal Bureau of Investigation (FBI) requested documents from the Senate Judiciary Committee, suggesting that an FBI investigation of purchasers of fetal organs may be ongoing.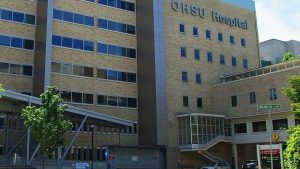 Documents Prove Aborted Fetal Parts Were Used In Research Projects
Oregon Health and Science University is Oregon's largest teaching hospital. It is also partially funded by the American public, having received 182.7 million taxpayer dollars from the National Institute of Health alone. Oregon Right to Life spent 2 years requesting documents in open record requests regarding OHSU purchasing aborted baby organs. Emails between OHSU researchers and ABR revealed that at least one OHSU researcher personally drove to an abortion clinic to pick up fetal organs and mocked abortion protesters. The conversation between the OHSU researcher and ABR representative reveals OHSU researchers' concern that the ABR representative harvests high-quality fetal organs so that they are usable in OHSU's research project.
"With the end of the year budget negotiations happening in Congress and Oregon voters going to the polls in January to decide whether to repeal the healthcare tax, it's time to use the power of the purse to hold OHA and OHSU accountable for their illegal actions," said Lois Anderson, Executive Director of Oregon Right to Life. "Oregon's Secretary of State, Dennis Richardson, should audit OHSU immediately and ensure that federal dollars were not used to purchase the livers and thymuses we know OHSU paid to have harvested from aborted babies."