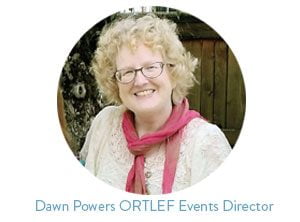 Oregon Right to Life Education Foundation could not have imagined the impact that our "precious pockets" would have on individuals of all ages who have visited our booths at events around the state. The true humanity of unborn babies shines through these 12-week soft baby models snuggled sweetly in their pockets, which are sown by pro-life volunteers statewide. Our first order of 10,000 babies was expected to last through the summer fair season. However, after an overwhelming response at events earlier in the year, another 10,000 babies were ordered for summer fairs, including the Oregon State Fair.
The word got out and volunteers flooded the Oregon Right to Life office with pockets of all shapes and sizes, along with donations of fabric. These pockets have shared the truth among people of all ages. No one could have anticipated the powerful teaching tool these little babies wrapped in a blanket would have!
At the Oregon State Fair, children and teens alike learned about a baby's development, and then named their babies and put them back in their beds. Children didn't want to part with their new babies.
These little babies in pockets are also helping post-abortive women begin healing. When one older woman saw a baby in its pocket, she wanted to hold it. Deeply emotional, she scrutinized the softly swaddled baby, exclaiming, "This is amazing." After a pause, she added in a softer voice, "If I had seen this before my abortion, I would never have had the abortion." And now, healing can begin.
Volunteers are also using the precious pockets as a critical tool in their own areas of pro-life advocacy. Rebecca (not her real name) does sidewalk advocacy in front of the Lovejoy Surgicenter in Portland. One morning, she offered the soft baby and blanket to the first girl heading into the abortion facility. The girl smiled and said, "How precious!" Rebecca smiled and told her they were, indeed, precious pockets.
In her sweet way, Rebecca told her how the soft baby model was the exact size of a 12-week pre-born baby. She used an educational development card to explain the baby's growth week by week. The girl replied, "I wondered about that, but was too afraid to look it up." She took the precious pocket along with her newly-found truth.
Hard working volunteers ensured there were enough precious pockets to be used at county fairs around the state and for the Oregon Right to Life booth at the Oregon State Fair. Volunteers are needed to sew precious pockets for use in our booths throughout the year, so it's not too late to join this life-changing volunteer opportunity.