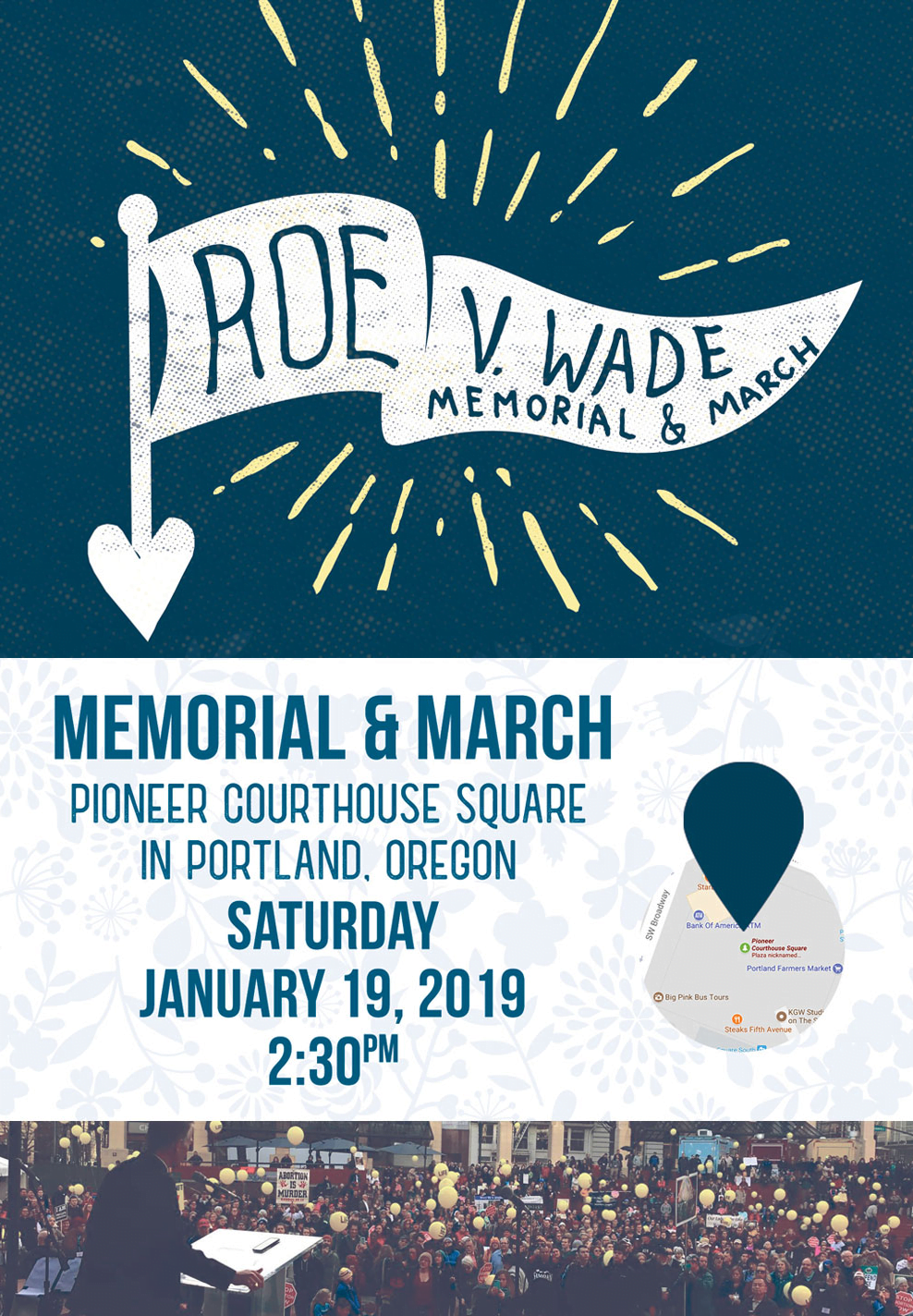 Directions to Pioneer Courthouse Square
Lane County: January 18, 2019. Florence Community March for Life along with the Fatima Rosary Rally in city park. Signs provided. Oregon Knights of Columbus.
Clark County: January 25. 1 pm to 2 pm on front steps of Clark County Courthouse in Vancouver. 1200 Franklin St. 360-831-7542
Curry County: January 20. 1:30 pm march from Church of the Nazarene. 1600 Chetco Ave. Brookings. 541-412-9591
Deschutes County: January 26.. 11 am pro-life mass at St. Francis of Assisi. 494 Lava St., Bend. 12:15 pm pro-life rosary in front of the church.
Douglas County: January 20. Meet at Roseburg's Mercy Medical Center Statue at 2pm. Baby shower follows at Seventh Day Adventist Church.
Jackson County: January 20. Joining Josephine County RTL March
Josephine County: January 20. Josephine County Courthouse on B St. in Grants Pass. March to Riverside Park Pavilion for rally.
Klamath County: January 22 at noon. Klamath County Government Center, 305 Main St., Klamath Falls.
Lane County: Saturday, January 26th. 11 AM at Emerald Bible Fellowship. 1855 Cal Young Rd, Eugene, OR 97401.  541-844-6484.
Pendleton: January 20. Numerous churches participating. Knights of Columbus pancake breakfast at St. Mary's Catholic Church. 541-276-1540.