Encouragement. Community. Knowledge. Passion. 
These were all key elements of the first post-Roe v Wade Together We Advocate conference. Over 300 people attended, leaving refreshed and ready to continue advocating for life. Keynote speakers included Mayra Rodriguez, Denisha Workizer, Dr. George Delgado, Elizabeth Gillette and Rebekah Hagan. 
Speaker highlights included:
• Mayra Rodriguez opening the conference by sharing her experience working for Planned Parenthood – and the powerful way she started advocating for life instead.
• Denisha Workizer's unique story as an abortion survivor. Her words had a big impact, with one attendee learning, in their words, "empathy and forgiveness for my mother who nearly aborted me." 
• Dr. George Delgado presenting information about abortion pill reversal (APR), Elizabeth Gillette sharing her experience with the abortion pill and Rebekah Hagan recounting her APR encounter. 
In the conference's 12 offered workshops, participants learned practical ways to get involved in the pro-life movement, tips for pro-life dialogue and how to maintain their passion for the pro-life movement.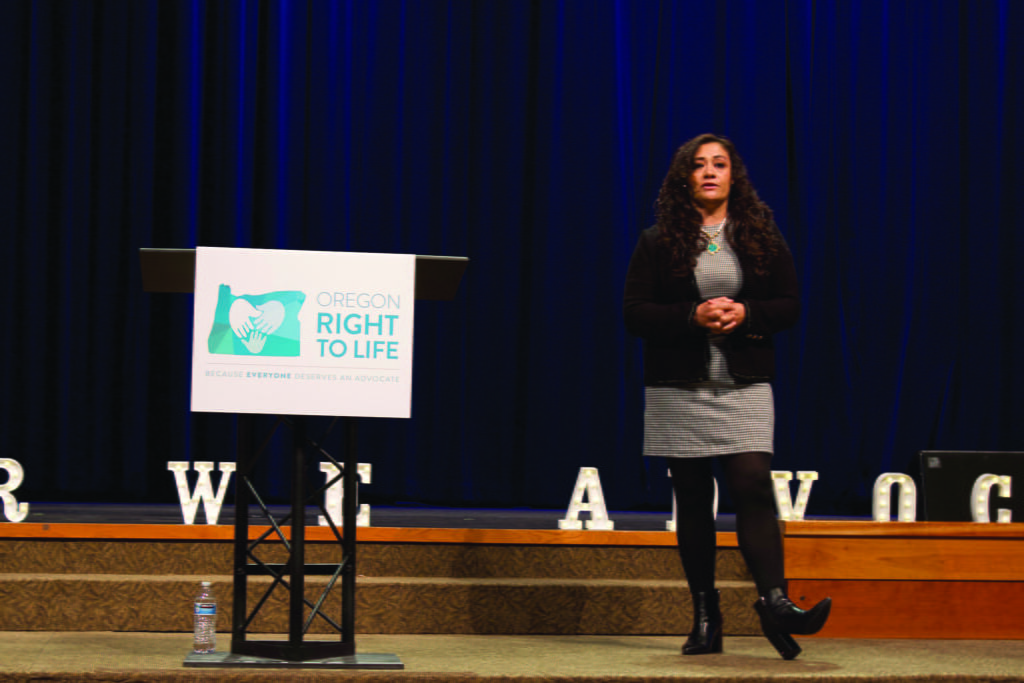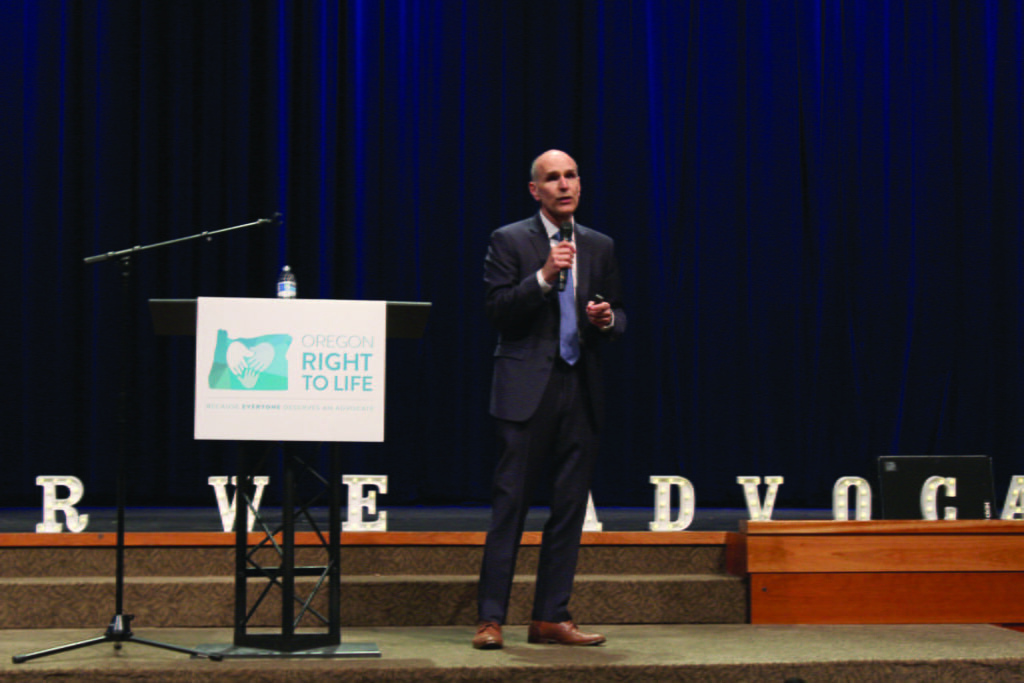 Dr. George Delgado educating on APR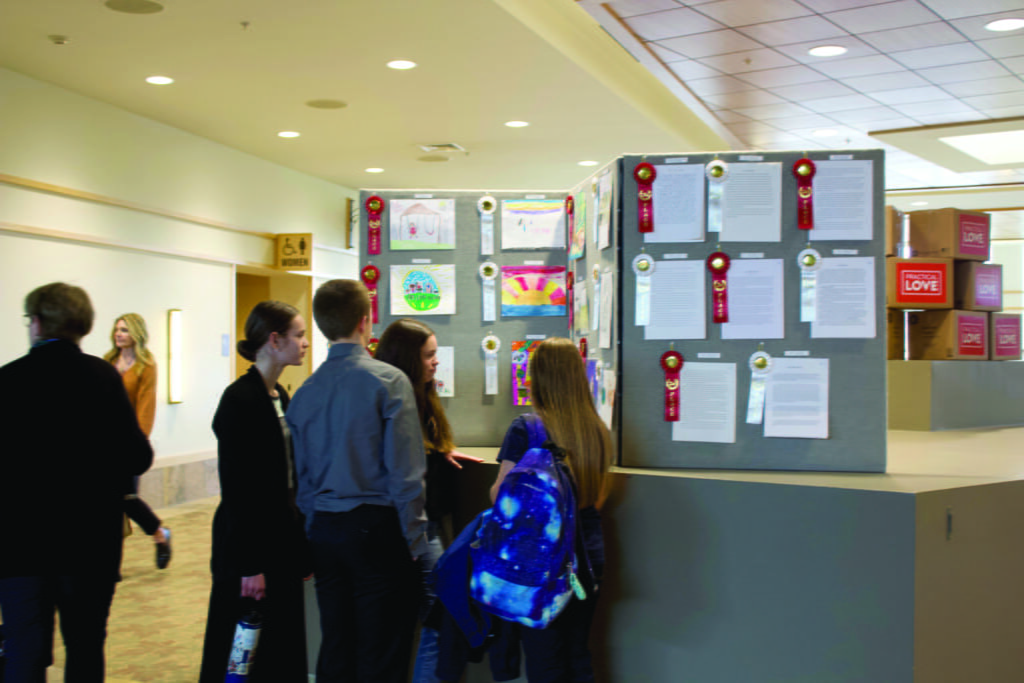 Attendees look at the ORTLEF contest-placing entries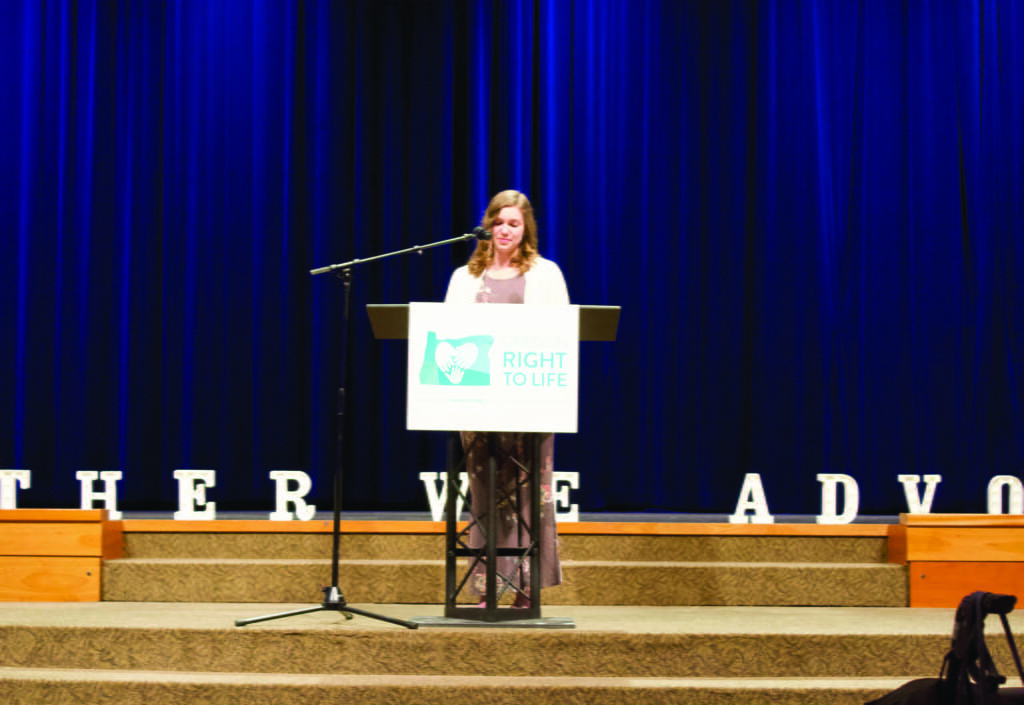 Student Miriam Plato presenting her winning speech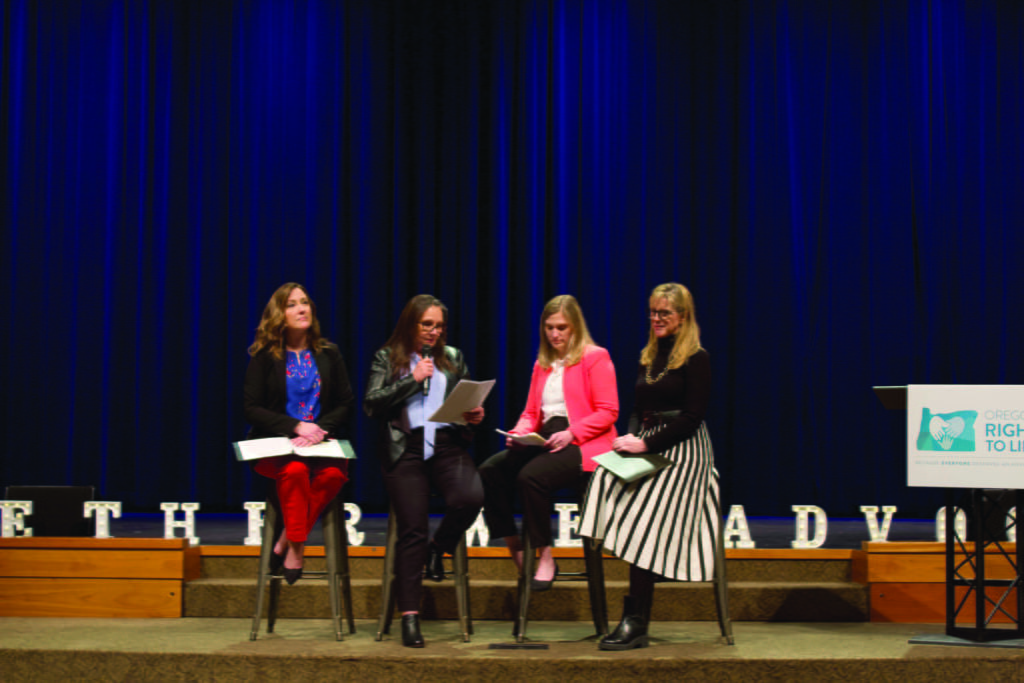 "Stories from Survivors" panel workshop featuring Denisha Workizer