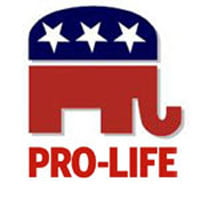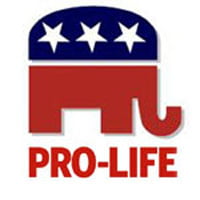 For decades, pro-life Republican voters have sought strong pro-life candidates to represent their views. However, many prominent Republican candidates for office have refused to find common ground with the pro-life voters they claimed to represent.
Republicans in the Second Congressional District resoundingly defeated Knute Buehler in the May primary. Nearly 70 percent of voters backed one of the four pro-life candidates. By the end of the campaign, Buehler attempted to manufacture a "faux-life" record to try to win a primary where 3/4 of voters consider themselves pro-life (according to polling we conducted earlier this year). Pro-life Congressman-elect Cliff Bentz won the primary.
In House District 54, State Representative Cheri Helt, the only pro-choice Republican in the state legislature, was roundly defeated by a pro-choice Democrat with strong backing from the abortion lobby. Despite her position on abortion rights, the abortion lobby successfully targeted her for defeat, refusing to tolerate membership in a pro-life political party.
Across the country, the abortion lobby functions as an arm of pro-choice Democrats. They seek to defeat both pro-life Republicans and pro-life Democrats. Pro-choice Republicans, meanwhile, are stuck in the middle. They gain no support for the pro-abortion lobby that supposedly shares their views while losing the votes of pro-life Republicans.
For the first time in history, 100 percent of the Oregon House Republican membership is endorsed by Oregon Right to Life PAC. In the Oregon Senate, every single GOP member is either endorsed or recommended (recommended candidates have commited to support pro-life legislation but do not display a consistent pro-life philosophy).
This is an important progress, specifically because pro-life Democrats across the county (including Oregon) have been targeted for defeat. With few Democratic allies in the Legislature, having a strongly pro-life block of Republicans is critical to fighting the advance of legislation further promoting abortion and assisted suicide.The long session is coming. Leaders in the pro-abortion supermajority of the Oregon Legislature are getting ready. So are we.