It can be easy to cocoon with people who think exactly like you. However, conversing exclusively with those whose beliefs match up precisely with yours is ineffective in our effort to promote life in Oregon. After all, how can someone become pro-life without first being exposed to the scientific truths?
There are many ways to dialogue with pro-choice people. Not all are effective, however. Take the wrong conversational tack and you run the risk of further alienating and entrenching your friend in their pro-choice position.
Oregon Right to Life's YouTube channel frequently addresses the best ways to dialogue with a pro-choice person. Videos like "How You Can Cultivate Friendship in Challenging Conversations" and "What Is the Most Persuasive Pro-Life Argument?" are easy ways to educate oneself.
Some quick video pointers:
See abortion supporters as people first, not political points to be won. Kindness and humility take you much further than aggression and arrogance.
Ask for clarification about why the person believes what they believe. Do not assume. They may have a personal connection to abortion and require compassion, not judgment. 
Use positive body language. Don't be stiff, angry or awkward.
Think long-term. Most conversions happen over time, through many conversations, not by a single "zinger."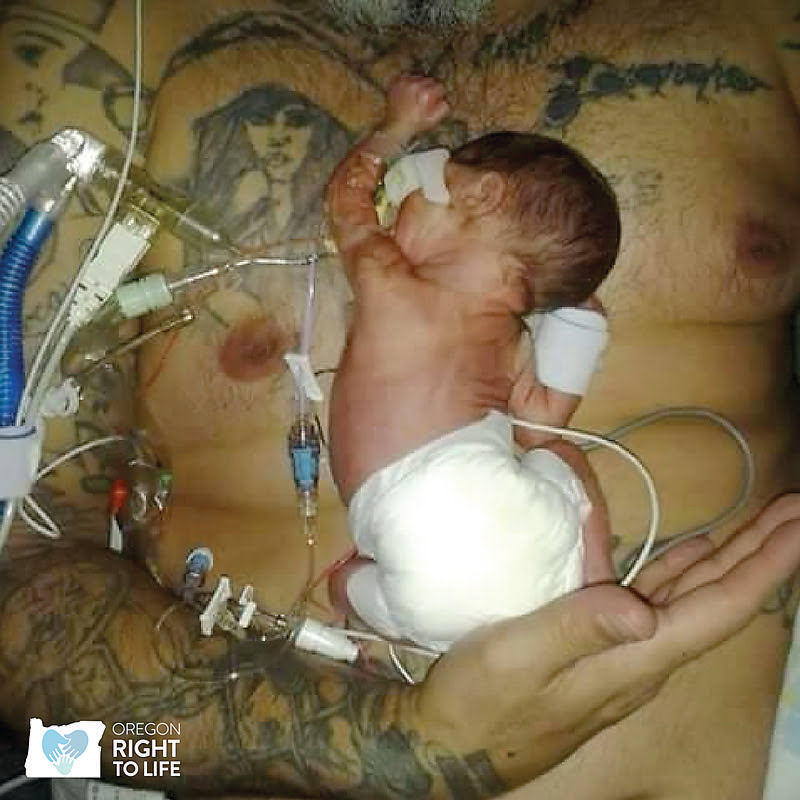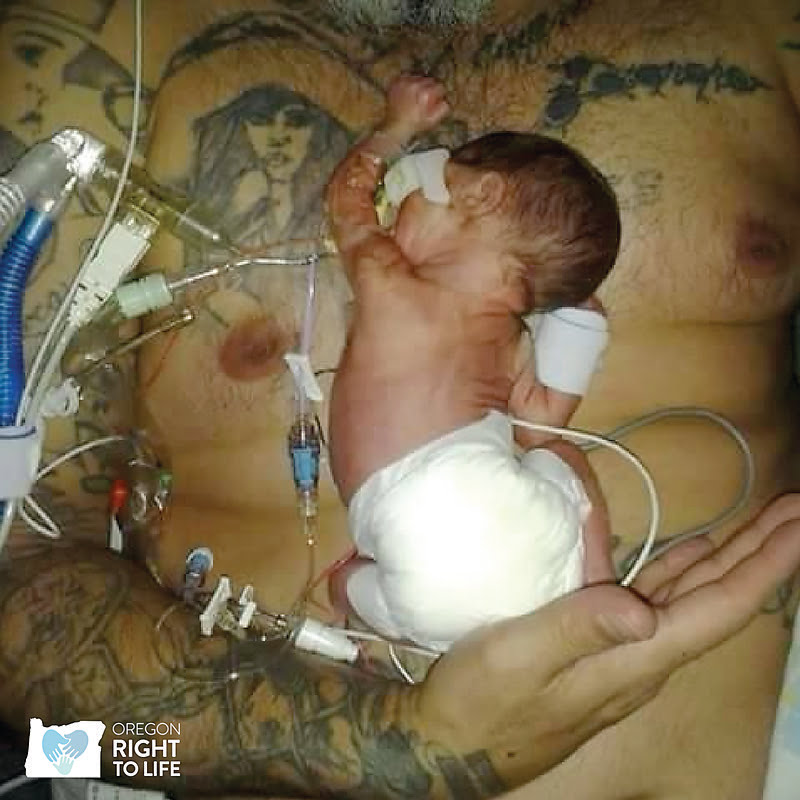 "My daughter Mia Sophia was born at 24 weeks and two days gestation. She weighed in at one pound, nine ounces and 12 inches long. She had all she needed to fight to survive. By the grace of God, she did.
"When I gave birth to my beautiful daughter, as I looked at her, it broke my heart to think that they don't consider abortion murder at this age, that abortion is legal 'til birth in Oregon. I'm very passionate about this. We fight to keep our micro-preemies alive; we have a whole unit dedicated to babies born as early as 22 weeks. If the parents ask the doctors to try everything, they will literally try everything to save that baby. It's heartbreaking to me knowing there are babies being aborted at the same time there are thousands in the NICUs around the country whom we are trying to save. This is so unjust.
"Hopefully seeing a 24-week-old preemie changes someone's mind, even if it's just one."