Update: See below for additional comments by Lois Anderson, ORTL executive director.
For the first time in almost a decade, one of Oregon's congressional seats is open. Currently held by Rep. Greg Walden, Oregon's Second Congressional District (CD 2) is Oregon's only Republican seat in Congress. Congressman Walden has been a reliable pro-life vote in Congress and it is crucial that his replacement is pro-life.
The entry of a formidable, self-described "100% pro-choice" candidate, Knute Buehler, into the race made a sole endorsement by ORTL PAC necessary. The importance of supporting one pro-life candidate has been demonstrated in past elections. Without a show of unity behind one candidate, Buehler will win.
After an extensive process of research and discussion, the Oregon Right to Life PAC board has endorsed Jimmy Crumpacker. Jimmy has demonstrated over the past months that he is the pro-life candidate who will win.
"I know what a difficult decision this will be for many voters, because there is more than one dedicated pro-life candidate," says Lois Anderson, ORTL executive director. "We must be clear-eyed and focused on what is best for protecting the vulnerable and assuring a pro-life voice and vote in Congress."
Anderson added, "I urge all pro-life voters in the Second Congressional District to unify behind Jimmy. I have confidence that he will be the congressional pro-life advocate Oregon needs to help us reestablish protection of innocent human life from conception to natural death."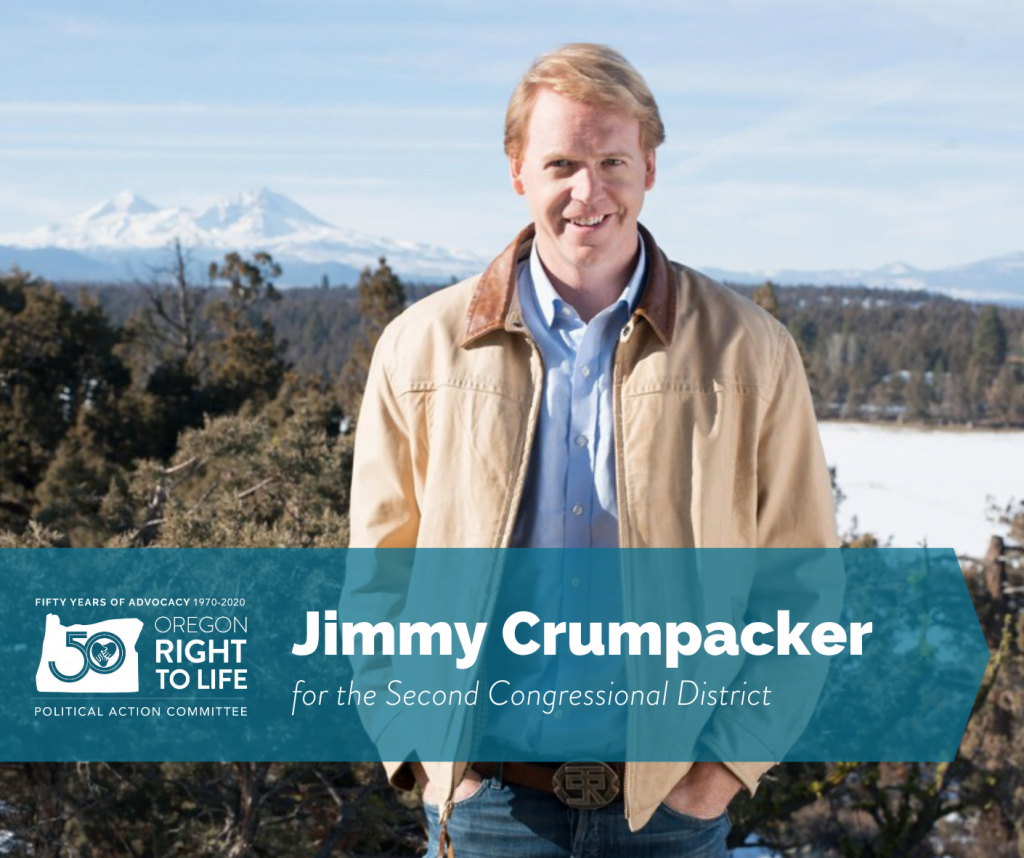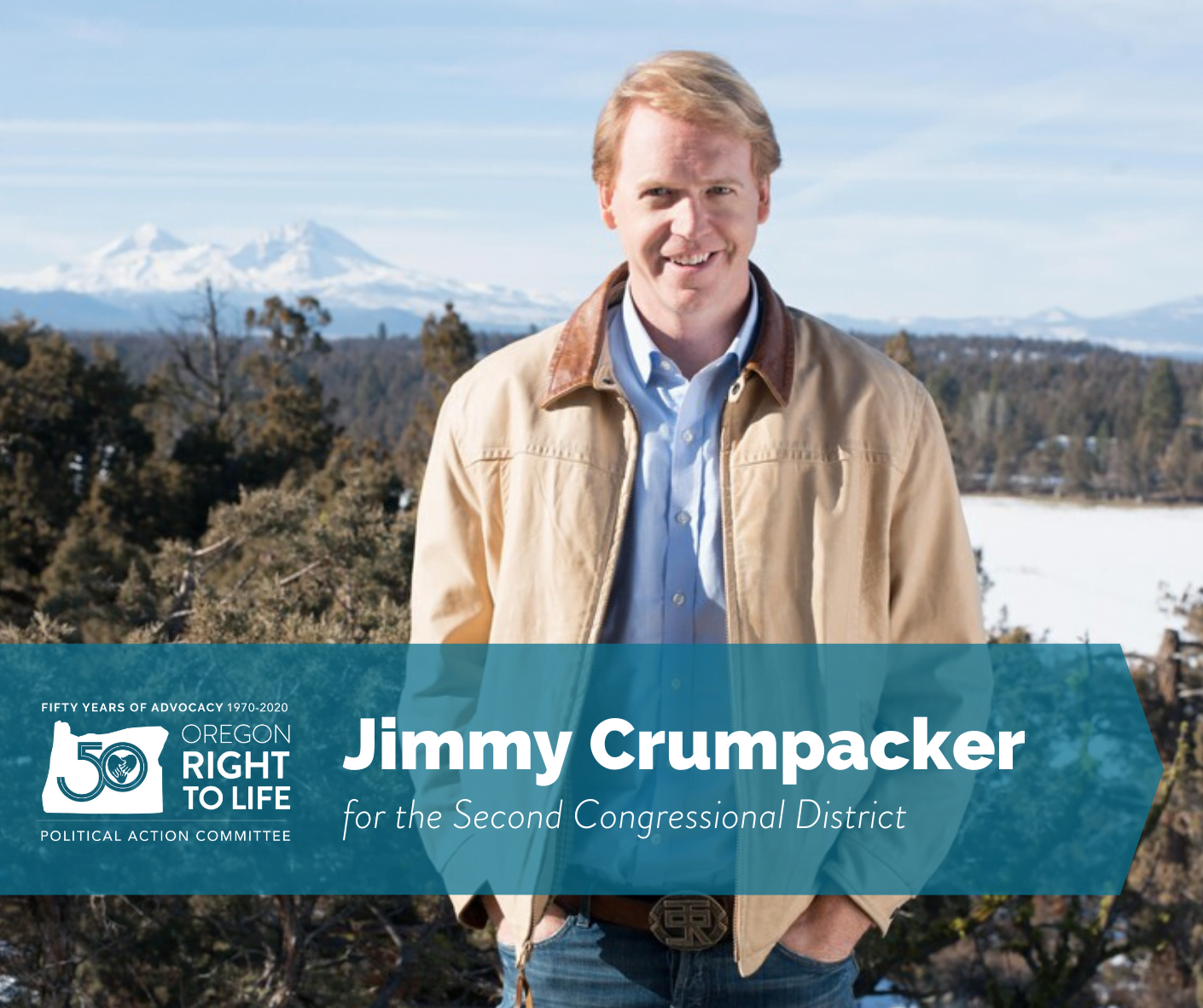 The relentless squabbling in our blog post comments has brought us to an unfortunate decision of turning off the comments. We are willing to respond to those who are open-minded and have genuine questions. Please use our contact box here and select "Political Action Committee."
The comments have been full of what pro-abortion elements in Oregon politics want. They want pro-life voters to fight with each other rather than unite against pro-abortion candidates.
Rather than express respectful disagreement and support for one's own preferred candidate, many have chosen to harass and rage at Oregon Right to Life over our endorsement decision.
Let me be clear, there are multiple sincere, pro-life candidates running in this primary. Unfortunately, only one candidate can win. And all of the pro-life candidates are up against a formidable, pro-choice opponent, Knute Buehler.
We take this race so seriously that we have invested $250,000 in our No on Knute campaign. Endorsing the candidate with the best opportunity to win reflects our singular goal of defeating Knute Buehler and electing a congressman who will vote to protect the most vulnerable–unborn babies.
Buehler has raised more than 1 million dollars so far. The demonstrated ability to raise sufficient dollars to get your name in front of voters is crucial. Knute Buehler, of course, is leading the race due to his substantial war chest. Jimmy Crumpacker is in second place.
Our endorsement decision was reached after months of data gathering, discussion, and sincere reflection by our PAC board.
I recognize that politics are difficult and stir up a lot of passion and emotion. My team and I welcome honest, sincere questions, but we will not provide a public platform for divisive behavior and language.
–Lois Anderson, ORTL Executive Director