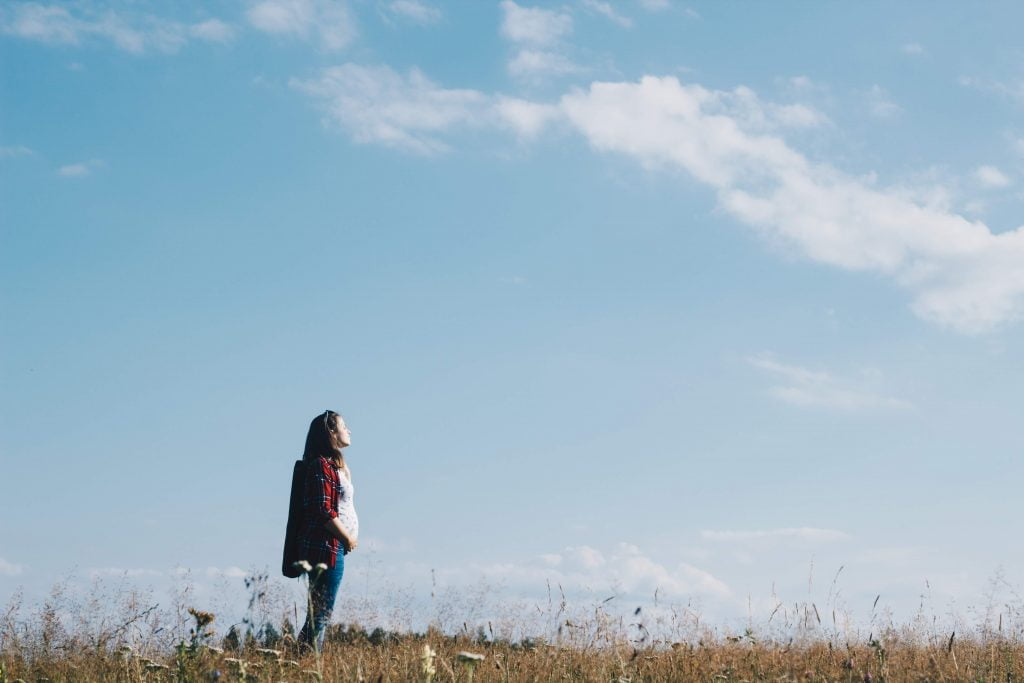 A frequent claim by pro-abortion activists is that the pro-life movement doesn't care about women. The courageous work of pro-life pregnancy help centers on behalf of babies, moms, and dads, however, tells an entirely different story. I've often said that these centers are where the "rubber meets the road" in changing hearts and saving lives — while typically having precious few minutes to do it.
Take a look at the documented life-affirming services these centers provide. For more than 50 years, pregnancy help centers in North America have been offering compassion and support to women, equipping them to make the crucial decision to reject abortion and embrace life for their babies.
In 1968, the first center on the continent, Birthright, opened its doors in Toronto, Canada, focusing on providing non-judgmental, confidential and free pregnancy outreach "rooted in love for both" mothers and their babies. The founding of Alternatives to Abortion (later Heartbeat International), the Christian Action Council (now Care Net), and the National Institute of Family and Life Advocates (NIFLA), which was a pioneer in providing ultrasound technology to medical facilities, soon followed.
Pregnancy center networks have only increased in number and the services they provide.
The Charlotte Lozier Institute, the education and research arm of Susan B. Anthony List and a partner with Life Issues Institute, has just issued a new, comprehensive report, A Half Century of Hope, a Legacy of Life and Love, detailing the extraordinary contributions pregnancy centers made in 2017.
The report was created from the findings of a robust survey of approximately 2,600 of the 2,750 pro-life pregnancy help centers in the United States. It covers well-known pregnancy care networks such as Care Net, Heartbeat International, NIFLA, and smaller networks in the United States. The results are truly remarkable. Key findings of the report include:
• Pregnancy centers provided nearly 2,000,000 people with free services, saving communities at least $161 million annually.
• 67,400 volunteers, including 7,500 medical professionals, donated their time and skills at these centers.
• Sonographers provided 400,100 hours of free services.
• 295,000 moms and dads attended free parenting courses.
Additionally, pro-life pregnancy help centers provide pregnancy tests, sexual risk avoidance, prenatal education, medical services including ultrasounds, STD testing, community referrals, and material support.
To highlight the impact these centers have on a human level, the report features powerful, personal stories of the families who have experienced the healing and hope pregnancy help centers provide.
Raven suddenly got sick and while in the emergency room, she found out she was six weeks pregnant with little Zion. Martel said, "I wasn't expecting a child … we weren't sure if we were going to keep him or not."
But help came from a most unexpected person. Worried about being able to finish school and the toll early pregnancy symptoms were taking on her, Raven decided to contact Planned Parenthood and schedule an abortion. Miraculously, the receptionist at the abortion facility told Rave instead to get in touch with A Woman's Pregnancy Choice, a local pregnancy help center.
After watching the ultrasound and hearing Zion's tiny heartbeat, Raven and Martel knew that Zion was a special gift from God. And they kept him.
This is just one of countless families pregnancy help centers have aided throughout the years! Something particularly close to my own heart are the services these centers provide to men, who tend to get overlooked in the abortion decision. In 2017, the 2,600 pregnancy centers surveyed counseled 563 fathers dealing with the effects of abortion and educated 36,500 fathers on parenting. Dads who have experienced the emotional and psychological trauma abortion inflicts need our love and support. Pregnancy help centers are making sure they are given the care they so desperately require.
Pregnancy centers are key to the future of the pro-life movement. As we grow as a nation and increasingly pass laws that protect the lives of the unborn, these centers provide crucial support for millions of families.
This column by Bradley Mattes, president of Life Issues Institute, was posted online on September 13, 2018 at http://www.lifeissues.org