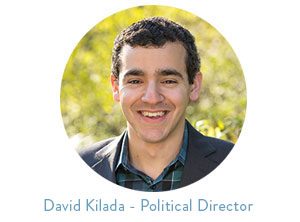 Oregon Right to Life PAC has traditionally spent significant time and resources to win primary elections. Because we are in the midst of the 2018 primary, I think it would be helpful to explain why this is a critical part of our work.
In Oregon, it hasn't always been true that elected Republican officials were pro-life. Although there have been excellent pro-life leaders from Oregon on the national stage — Senators Mark Hatfield and Gordon Smith are good examples — there was a time when this wasn't a given. ORTL PAC has worked hard over the years to recruit and support pro-life candidates through Republican primary elections. (Unfortunately, extreme pro-abortion groups make it impossible to help pro-life Democrats win their primaries.)
Because of this work, most of Oregon's elected Republicans are pro-life. From leadership of the House and Senate GOP caucuses to the Secretary of State, pro-lifers have won significant victories. Pro-life Oregonians have shown that the life issue must be a priority for Republican candidates. We have proven we can win elections if candidates stick to their principles.
Unfortunately, efforts to pull the Oregon GOP away from its commitment to protecting the unborn continue. Therefore, it is critical that pro-life advocates make the hard choices necessary to stop this from happening.
How does winning primary elections work? It works as long as pro-life advocates remain committed to the issue over party and personalities. Primaries tend to be the most controversial elections because there are many personalities and issues. Every primary election, ORTL PAC has to choose between making Republicans happy and doing the right thing. Sometimes, we take a risk and don't win. But, most of the time, it works. Looking back years later, we see the payoff for the movement.
For example, just two years ago, ORTL PAC got heavily involved in supporting first-time candidate Rich Vial for State Representative in House District 26. One of Rich's opponents, Matt Wingard, threatened to sue us because he did not like what was being said about him. We did not give in to his threats. We won that primary and helped Rich win the fall election as well. He's been a reliable pro-life vote in the Oregon Legislature. However, the decision to remain in the fight came with a price. Wingard did sue ORTL. Thankfully, we have prevailed, with the State Court of Appeals recently ruling in our favor. Our constitutional right to freely speak on behalf of pro-life voters was affirmed and our decision to not shrink from the fight paid off.
Every election, we must make hard choices and stay focused on the pro-life cause. My encouragement to pro-life advocates is to put aside other issues, personalities, and the party banner to vote pro-life first. Pro-life voters are the unborn's only voice in the political process. Let's make the hard choices for them.