If you are interested in Latino Outreach Director Margot Loza speaking at your event or group, please call the Oregon Right to Life office at 541-463-8563.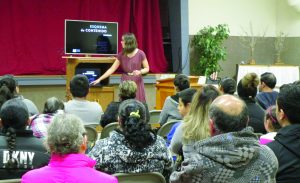 On her final day in Hermiston, Margot presented to about 30 young adults at Our Lady of Angels parish hall. Maria Mejia, an active woman in the parish, was delighted that Margot had come to share this important information to parish members. Maria explained, "Margot is waking up people's consciences to save the most vulnerable in our society. Many times, it's a lack of information that contributes to abortion, especially among the youth. After learning this information, I've been sharing it with my children so that they will know how wrong abortion is." Maria and many other parishioners want Margot to come back and have encouraged her to visit more communities so that they too will learn about the horrors of what is going on in their country.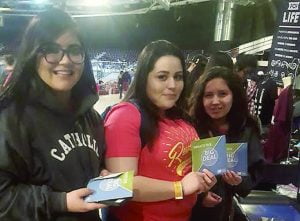 Following her week in Hermiston, Margot drove to Nampa, Idaho for the Idaho Catholic Young Adult Conference which was attended by three hundred young adults. Many of them came to Margot's booth, enthused by the baby pictures and baby models. Margot spoke with many of them about their stance on pro-life issues. Half of them were solidly pro-life and the other half held "exceptions." After Margot addressed each exception and reasoned why it is still wrong to take a person's life away in that situation, all but one young adult left her booth with a fully-committed pro-life position. Bishop Cary from the Diocese of Baker stopped by her booth to thank her for her work and said her would appreciate it if Margot would visit more of his parishes.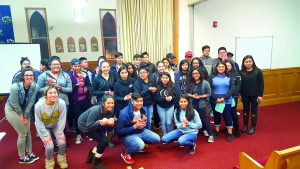 Margot's first speaking engagement was with this wonderful group of young adults at San Alejandro Catholic parish in Cornelius. She explained, "This is what I love about this job, going out to the public and exposing the reality of abortion. It can be really tough, but when some of the young adults came up to me saying, 'I had no idea this is what abortion is,' I knew working for Oregon Right to Life is where I need to be right now."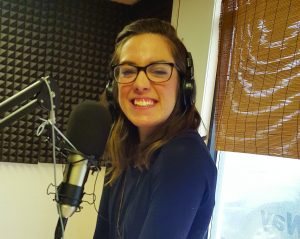 On March 7, Margot spoke about the realities of abortion on Radio la Ley, 99.5 FM in Hermiston. Following the show, one caller thanked her for informing the public regarding the dignity of life. The woman had been very close to aborting her child, but changed her mind after the doctor who was going to perform the abortion advised against it. Years earlier, that same doctor's mother had faced the same decision and was persuaded to choose life for her son instead. Radio la Ley shared this story with its listeners the next day.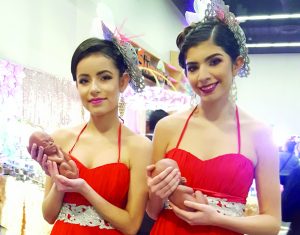 Oregon Derecho a la Vida had a successful tabling event at the Quinceanera Expo Northwest on February 26, where many families and young adults assisted in preparations for their big quinceanera party. Margo explained, "It's just where we want to be, wherever Hispanic families and teenagers congregate, so we can spread the pro-life message and make more advocates for the most vulnerable."