Your monthly gift not only helps sustain our organization
but gives us the ability to reach new heights.
As a monthly donor, you are an integral part of the Oregon Right to Life team.
We want to make sure you know what we're doing with your faithful contribution every month. Thank you for your gift. Here's your September update!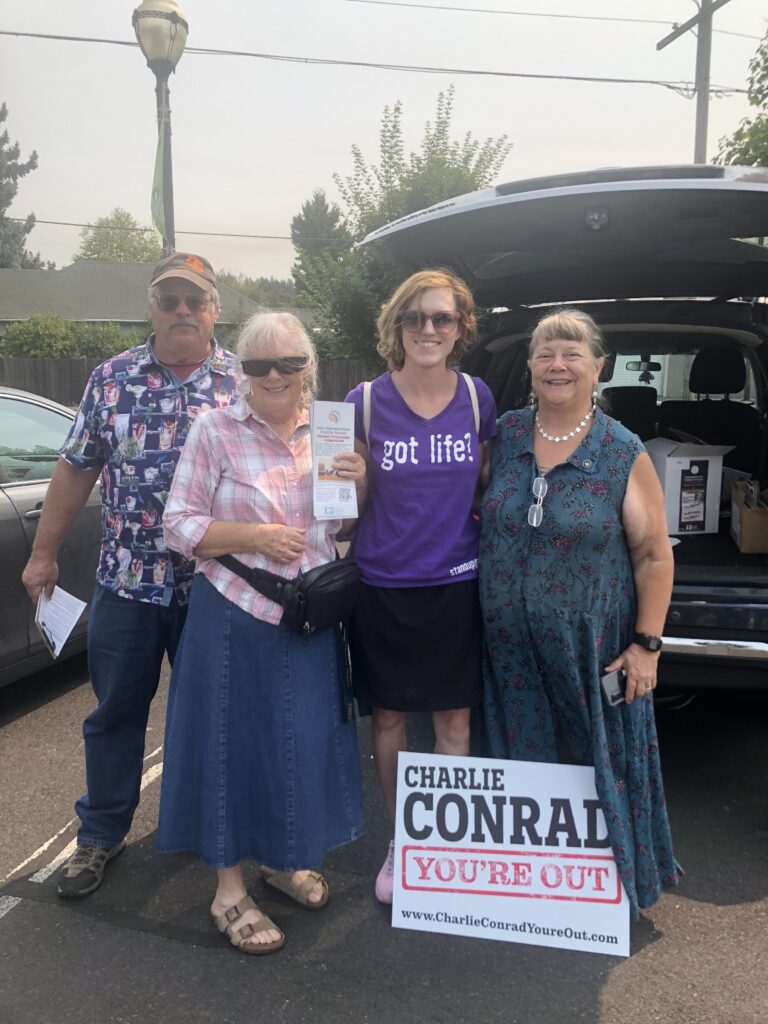 Calling out a pro-abortion Republican
When Republican Representative Charlie Conrad voted in favor of House Bill 2002, he knew the devastating impact it would have on our kids and on unborn children. 
 He knew that the bill would allow a child at any age to receive an abortion without notifying her parents. 

He knew the bill would fund the distribution of free abortion pills at all community colleges in Oregon. 

He knew the bill included $4 million in funding to expand abortion centers in rural Oregon. 

He knew the bill would make it easier for the abortion lobby to target sidewalk counselors and prayer vigils for unfair prosecution. 

He knew the bill would remove any penalty if an abortionist delivered a baby alive, ended her life, and hid the body. 
When a candidate emerges, Oregon Right to Life PAC will be organized and laser focused on winning and delivering the first of a string of defeats to politicians that tried to push abortion on underage kids and push parents out of the picture. As of now, we have already knocked on over 3,800 doors and called over 16,000 households.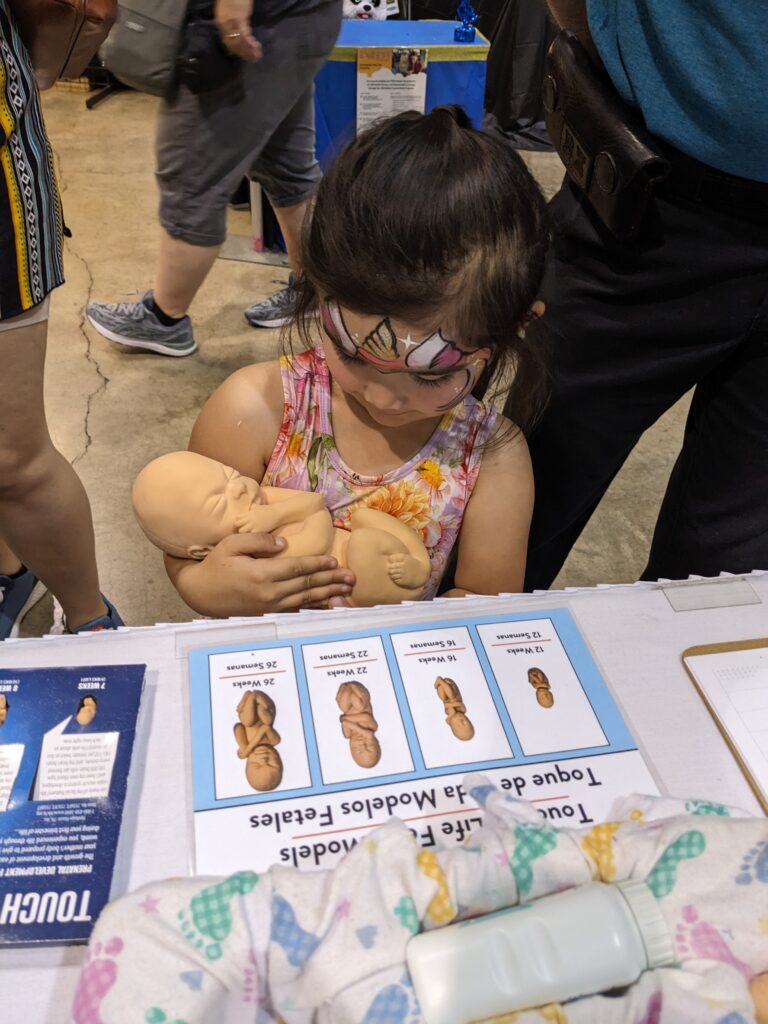 Another Successful State Fair!
We have had an amazing time witnessing to the facts and joy of protecting life from conception to natural death at our fair booth. Thank you to everyone who donated their time and resources to make this important work possible!
If you would like to increase your monthly support of our work, please call our office at 503-463-8563.
Have you bought your ticket for A Night for Advocacy? Join us on September 16 in Salem, Oregon, to learn about what Oregon Right to Life Education Foundation (ORTLEF) is doing and our exciting direction for the future!
You won't want to miss Pam Tebow, our keynote speaker this year. You may know her as the mother of Tim Tebow, but she also has an incredible pro-life story. We hope to see you there!
Have you noticed some new content on our social media pages? Our social media and events coordinator, Ramona Mellison, introduced "Reels with Ramona" as a way to engage social media users, especially younger audiences who might not usually interact with Oregon Right to Life. 
"Creating these videos has been incredibly rewarding," Ramona says. "My co-workers are outstanding. I say, 'Hey, want to yodel for my video or throw me that object?' They are all in, and even help me come up with new ideas."
You can read more about her work here. Be sure to follow us on social media to keep up with our latest content!