Help us reach our $40,000 match!
Would you consider a tax-deductible $500, $1,000, or even a $5,000 donation so Oregon Right to Life Education Foundation can meet this match?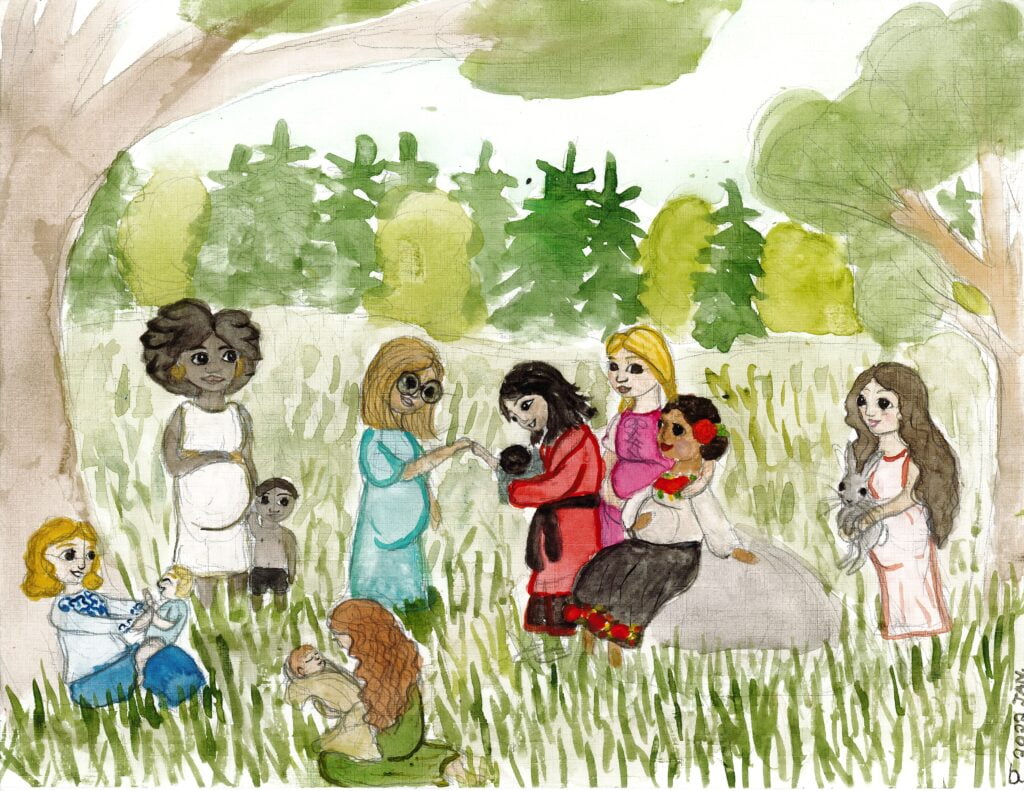 Drawing by Bernadette A. (Marion County) Find more pro-life contest winners at ortl.org/contests.
With the tether of federal abortion law out of the way, we have a real opportunity in Oregon to set the standard on how a state can rally around vulnerable families. Even without any statewide protections in place, our communities can encourage these families to choose life for their babies.
The funding we receive from this matching grant will help us achieve three goals as we continue to expand our grassroots network in Oregon focused on advocating for life. 
Educating Students
First, your support will help the Oregon Right to Life Education Foundation reach the most important people in Oregon about the importance of protecting life – our future leaders. More about student contests and Launch.
Guiding Pro-Life Communities
Second, your support will help continue our Pro-Life Communities Project, which is organizing key regions throughout Oregon around providing a full range of tangible care and services to vulnerable families looking to choose life.
Expanding Our Reach
Third, your support will expand our grassroots outreach. The pro-life movement was built on grassroots advocacy. It's how hundreds of volunteers staff our pro-life booths during fair season; it's why we are one of the few organizations in the state that can educate voters door-to-door; and it is why hundreds of advocates attend Together We Advocate to learn how they can get involved protecting life.