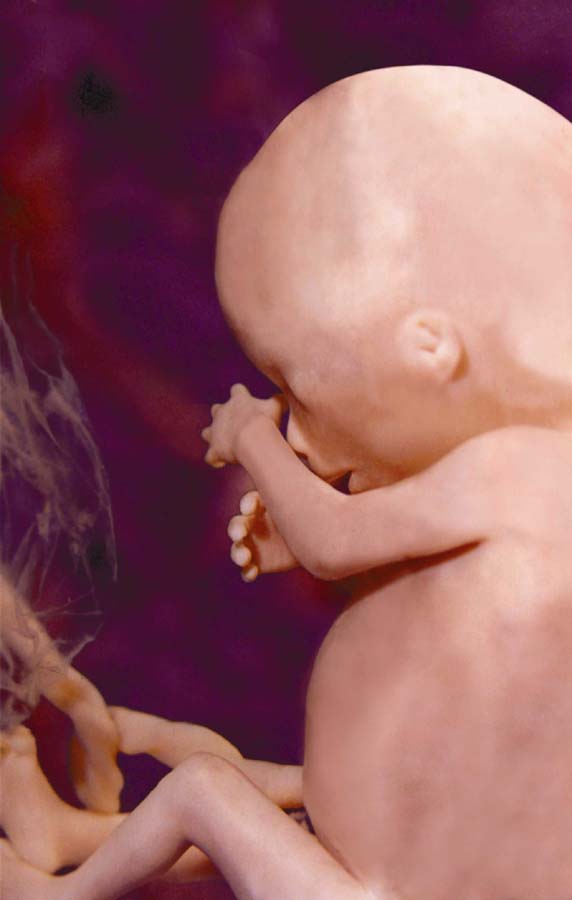 Photo Cred: Priests for Life
This drug causes a woman to go into labor at any stage of pregnancy. It is generally used in middle to late pregnancy to induce abortion. The potent hormone-like drug, prostaglandin, is injected into the amniotic sac. It produces labor and premature birth. The process may take from several hours to several days. The unborn baby, in some cases, is born alive and placed aside to die.
In order to avoid what abortionists describe as "The Dreaded Complication" of a live birth, abortionists now customarily kill the child first before evacuating the baby. Abortionists use ultrasound to guide an injection of lethal potassium chloride into an unborn baby's heart. Other abortionists use an injection of digoxin to cause fetal cardiac arrest. This method results in a very painful abortion for the mother. Prostaglandins are accompanied by serious problems of their own, including potentially lethal side effects.
Possible Side Effects and Risks of a Labor Induction abortion:
Nausea or vomiting.
Diarrhea.
Fever.
Infection.
Complications from anesthesia such as respiratory problems, nausea and vomiting, headaches, or drug reactions.
Inability to get pregnant due to infection or complication from an operation.
A possible hysterectomy as a result of complication or injury during the procedure.
Damage or rupture of the uterus (womb).
The possibility of a live-born baby.
Incomplete removal of the unborn child, placenta, or contents of the uterus requiring an operation.
Hemorrhage (heavy bleeding).
Water intoxication.
Emergency treatment for any of the above problems, including the possible need to treat with an operation, medicines, or a blood transfusion.
Rarely, death.