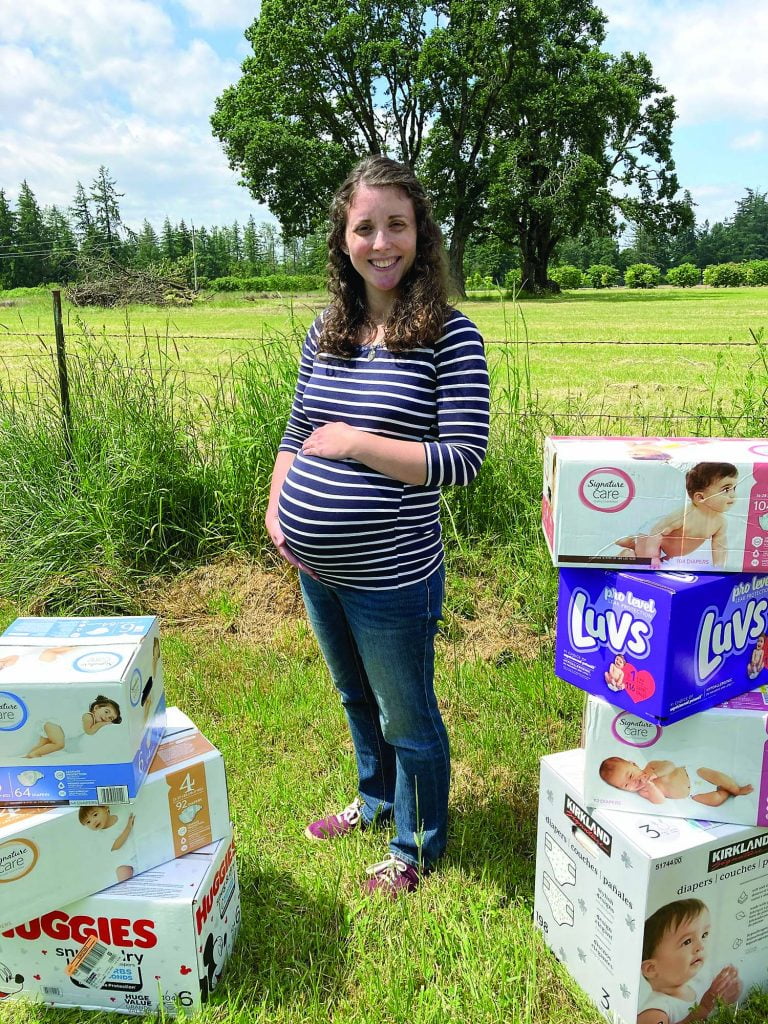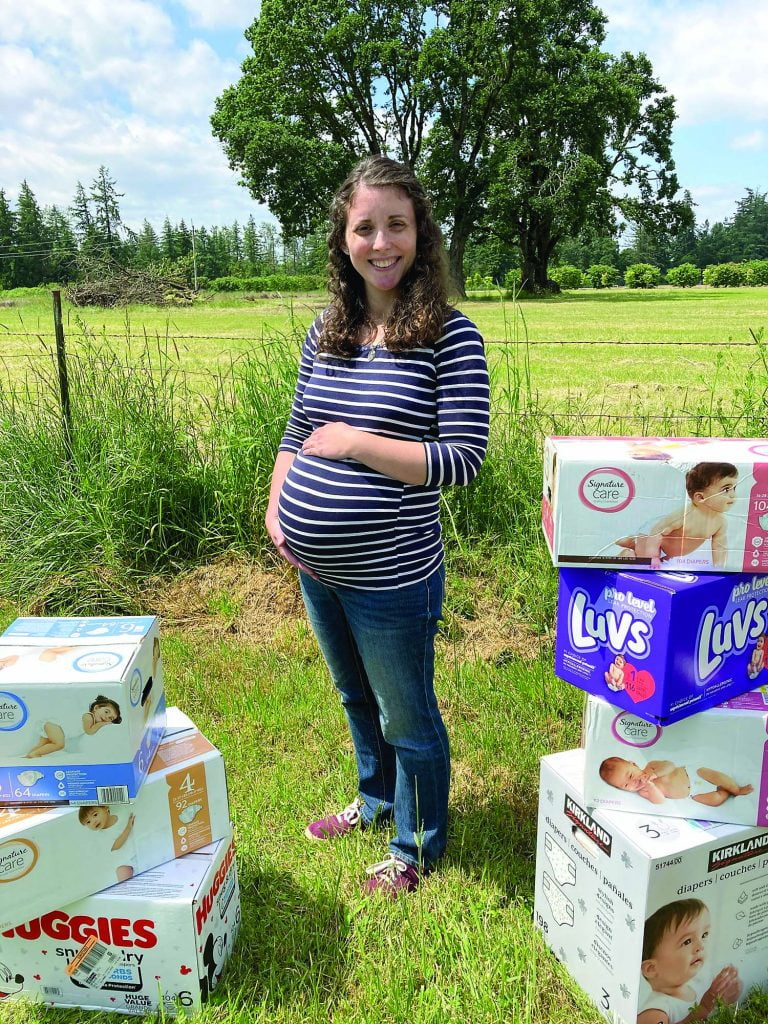 New moms and dads in Marion County now have a way to stock their baby's nursery for free while gaining invaluable parenting knowledge. Salem Right to Life (SRTL), a chapter affiliate of Oregon Right to Life, recently introduced an online program for clients called Earn While You Learn.
"We want to help people and give them the tools they need to improve their lives and those of their children," says SRTL's president Vicia Adamson.
Offered in both English and Spanish, Earn While You Learn boasts over 300 courses with names like "Breast Pumps & Briefcases" and "Being a Father: Being a Role Model." Every time a client finishes a course and passes the completion test, they earn 10 "Baby Bucks." Those Bucks can be used to purchase baby supplies like car seats, strollers and diapers at SRTL or household supplies at St. Vincent de Paul on Lancaster in Salem and Teen Challenge's thrift store in Keizer. Two courses finished equals a box of diapers and wipes, for example, while 10 courses down earn the parent(s) a new crib.
"There are basic parenting and life skills that I feel those in our community have not received, due to no fault of their own," says Adamson, a mother of six. "Budgeting, anger management, toilet training and even car seat safety courses are only a taste of what we are offering."
Each course video was made by BrightCourse, an Arizona-based subscription video-streaming service focused on prenatal care and parenting. The professional content and quality is high, Adamson says, and relevant to what parents in crisis are going through. Earn While You Learn courses are so worthwhile, she adds, that three SRTL board members have been methodically watching each one and taking the tests.
The baby supplies SRTL gives as rewards come from monetary donations, organization-wide baby showers and diaper drives. With more donations, Adamson says, they could bless more clients.
"It is teaching someone to fish, rather than just giving them one," she says. "If parents are given the tools to help their lives and those of their children, the ability to earn the things they need to care for them and a strong support system, the lives in Salem will be greatly improved, and the perceived need for abortion will be virtually eliminated."
For more information on SRTL's Earn While You Learn program, visit salemrtl.org/earn-while-you-learn/.