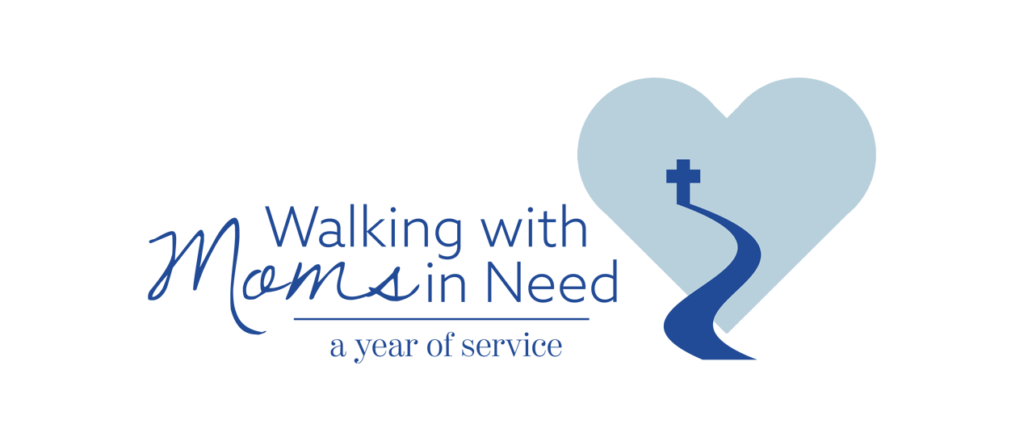 2020 could be historically remembered as "The Year When Everything Hurt." Every facet of life has been affected, often negatively, for nearly all people groups. This description includes pregnant girls and women in crisis. With the advent of massive job losses, nationwide lockdowns, social isolation and more, what was previously difficult (securing safe housing, finding social support, maintaining one's education or wage-earning opportunities, obtaining appropriate medical care, etc.) has now become seemingly impossible.
Beginning in March, as lockdowns and uncertainty spread across the country, the United States Conference of Catholic Bishops recognized the precarious position in which hundreds of thousands of vulnerable pregnant mothers would find themselves. To put their pro-life beliefs in action, they invited all American Catholics to join in a yearlong service project called Walking with Moms in Need. The initiative invites parishioners around America to not only support local pregnancy centers, but also identify and execute other creative ways of helping moms in crisis.
The Archdiocese of Portland immediately joined in, offering guidance to its followers on the best methods of assistance for expectant and struggling Oregonian girls and women.
"Huge challenges face many women in difficult or unplanned pregnancies —including a lack of financial resources and life-affirming support networks," wrote Alexander Sample, the Archbishop of Portland. "These women are among those on the peripheries whom Pope Francis calls us to serve more intentionally. The parishes of western Oregon must be places where they can turn for support."
The Portland Diocese covers nearly 30,000 square miles and serves more than 410,000 Roman Catholics.
"Each parish community is uniquely positioned to encourage a collaboration of resources – pregnancy help-related resources, general help-related resources and help available from the parish – at the local level," wrote Matt Cato, the Portland Archdiocese's Director of the Office of Life, Justice & Peace, in a letter to regional congregations. "Each parish is uniquely positioned to communicate these resources and to increase awareness of help available to mothers and families in need. Therefore, Walking with Moms in Need is much more than an inventory."
Indeed, besides sharing tools to document local resources, the project's website thoroughly details, in both English and Spanish, best practices for improving parish responses. Overarchingly, the Bishops aim to get people empathizing with hurting women and strategizing how to improve area services. Coinciding with the 25th anniversary of Evangelium vitae, or "The Gospel of Life," a papal encyclical by Pope John Paul II, Walking with Moms in Need is slated to officially end on March 25, 2021.
Cato pointed out that the project's implementation should be intensely personalized.
"[Walking with Moms in Need] is not a duplication of efforts; it is about each parish community developing relationships with providers," he wrote. "It is about each parish becoming a welcoming parish to moms in need, not handing a mom in need a list of area resources."
To that end, the project is not one-size-fits-all. Oregonian Catholics may have to learn and adjust as they go. It is an appropriate attitude, given this year's ever-changing uncertainties.
"The finish line to the coronavirus pandemic may seem so far off that we can't see it. Yet we must believe that the pandemic will end," concluded Cato. "We don't have to wait for the end of the pandemic, however, until our world is a better place. You and you and you can each contribute to making our world a better place. Let's start by Walking with Moms in Need."Fore more information on Walking with Moms in Need, please visit walkingwithmoms.com.