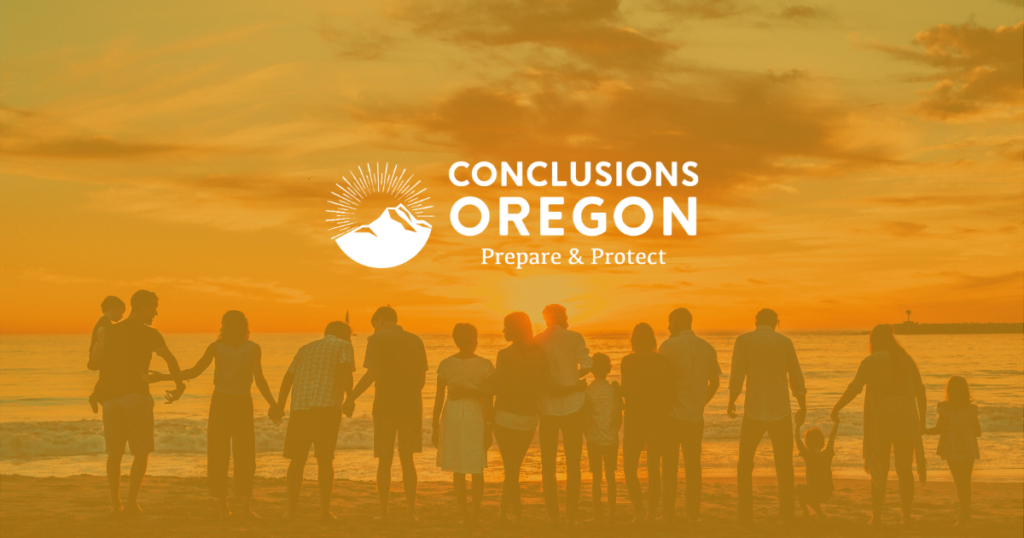 We are hopeful that we will someday see the healthcare industry transform into a place that is respectful of life from conception to natural death. Until that time, we recognize the need for pro-life Oregonians to take proactive steps to ensure respect for life is carried out at every point of medical care.
We formed a project called Conclusions Oregon for the purpose of informing and educating Oregonians about how they can take charge of their medical care and ensure their health care providers respect life.
Through Conclusions Oregon, we offer a free pro-life advance directive that enables everyone over the age of 18 to take control of their medical care from a pro-life worldview. An advance directive is a legal document that binds your health care to your express wishes in the event you become ill or incapacitated to the extent that you can longer directly communicate. This document applies in both temporary and permanent situations.
We are delighted to be able to provide this pro-life advance directive guide to help give peace of mind to pro-life advocates across the state. It was drafted with input from pro-life attorneys and health care providers.
It's important for us to note that neither Conclusions Oregon nor Oregon Right to Life can provide you with legal advice. If you have questions when filling out your advance directive, please contact your attorney. If you need a pro-life attorney, please email us at help@conclusionsoregon.org and we can refer you.Visit conclusionsoregon.org to download your free, pro-life advance directive today!