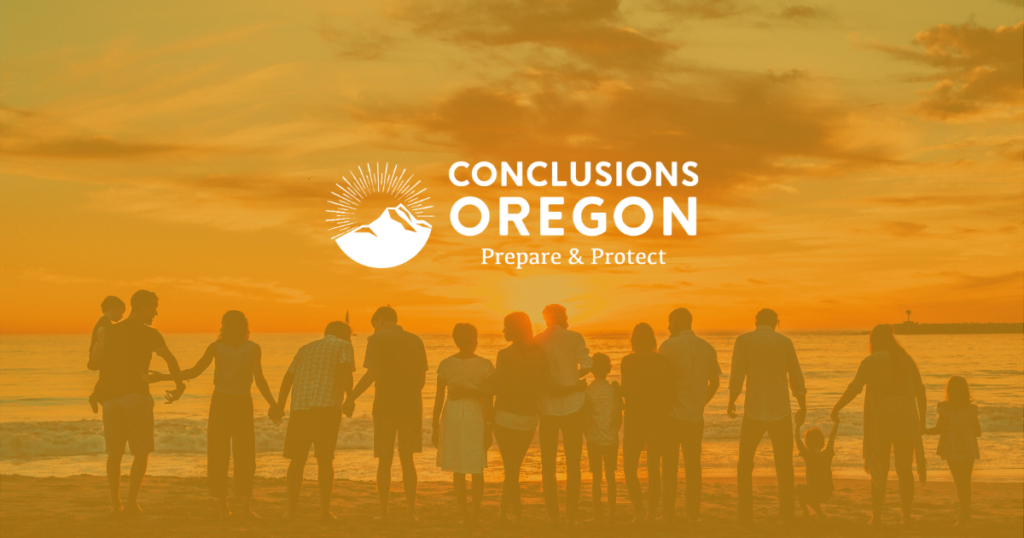 Some things have come to light during the COVID 19 crisis that both concern and provide opportunities to take action to protect yourself and your family. During preparations for a COVID-19 surge in hospitalization, some press reports discussed a key document titled, "Oregon Crisis Care Guidance (OCCG)". The OCCG is meant to be used by state government and the medical community for allocating healthcare resources in times of crisis. While the number of COVID-19 cases has fallen far below predictions thus far, and the guidelines in this document have not been utilized, it presents an opportunity to understand.
There is an emphasis on determining the likelihood of survival of a sick person and consideration of certain underlying conditions. It is certain that the guidelines are open to many interpretations in a crisis. While it seems possible for pro-life medical professionals to work within these guidelines, pressure does exist to remove care prematurely.
The guidance for pregnant women and unborn children also causes significant concern. Since we do not know how hospitals and other healthcare facilities will allow patients to be accompanied, it is more important than ever that you and your loved ones have an advance directive properly completed and accessible.
You can read the document for yourself at https://www.theoma.org/CrisisCare
Oregon Right to Life is developing a project called Conclusions Oregon. The foundation of this project is a pro-life advance directive document and accompanying guidance designed to protect and preserve life appropriately.
Everyone 18 and older should have an advance directive. They are not just for the chronically ill or elderly. In cases of serious illness or accident, any adult can be at risk of the withdrawal of life-saving care. You can receive a pro-life advance directive contacting our office at 503-463-8563 or by visiting conclusionsoregon.org.