Fantastic news was released on September 17. The most recent Guttmacher Institute report shows that the number of abortions in the United States has reached another low. Guttmacher's numbers are more accurate than those from the Centers for Disease Control since those exclude California, Maryland, and New Hampshire.
While we can be encouraged by these numbers, I want to be clear that even one abortion is one too many. My hope is that we can be inspired to keep working toward a day when the reported number is zero!
Here are a few key data points:
• The 2017 abortion rate was 13.5 abortions per 1,000 women aged 15-44, the lowest rate since 1973. The abortion rate is now less than half what it was in 1990.
• Abortions declined even in abortion-friendly states like Oregon.
• Medication abortions, which use the abortion pill RU-486, increased from 5 percent of all abortions in 2001 to 39 percent in 2017.
Every time we mention RU-486 it bears repeating that pro-life physicians have a procedure that can reverse the effect of the first pill! It is possible to stop the abortion within 72 hours and prior to taking the second drug. If you would like more information about the abortion pill reversal you can visit www.abortionpillreversal.com. [See story in Life Notes.]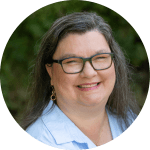 Many factors are contributing to this dramatic decline. I am sure one of those factors is the constant, faithful work of pro-life advocates. We have been and continue to be very effective at educating our neighbors about abortion, supporting pro-life leaders who speak out courageously, and serving women who experience unexpected pregnancies. Keep up the good work!