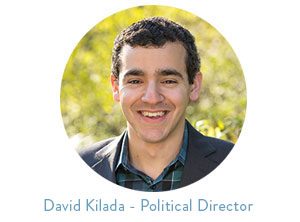 Oregon's pro-life advocates faced disappointment in the 2018 election results. Measure 106, the first pro-life measure to qualify for Oregon's ballot since 2006, lost by 29 percent. Other losses in legislative races mean that there will be a pro-abortion supermajority in the Oregon Legislature.
The mountain pro-life advocates are up against is that Oregon has been increasingly targeted by wealthy pro-abortion interest groups. With abortion threatened at the federal level and with the Supreme Court swinging to the right, states where abortion is almost or completely unrestricted have become even more important. Millions of dollars were funneled into the state to ensure unlimited abortions continue.
The Measure 106 race was a perfect example. Over $3.7 million was raised by its opponents. About half of this money came from Planned Parenthood affiliates around the country. With the Yes on 16 campaign spending under $300,000, this is more than a 10:1 expense ratio in opposition to the measure.
Despite a seemingly bottomless war chest on the pro-abortion side, there were many important victories here in Oregon. The majority of pro-life legislative races were won, including several races where the candidate was running for the first time. In races that were considered priorities by Oregon Right to Life PAC, pro-life candidates had more than a 75 percent success rate.
On a local level, there were many wins. Notably, Oregon Right to Life's former political director, Colm Willis, triumphed in his race for Marion County Commissioner (Position 2). Kevin Cameron, another strong pro-life candidate, also won re-election as a Marion County Commissioner (Position 1). Cameron and Willis's victories are especially significant in light of increasing attempts by the abortion industry to push extreme candidates into county positions.
Around the country, pro-life advocates experienced highs and lows as well. While the pro-life majority in the U.S. House of Representatives was lost, it appears that a majority has been gained in the U.S. Senate. This is a huge success, since President Trump may have the opportunity to nominate a third Supreme Court justice, along with numerous lower level federal judges, during his term of office.
The mixed results of the 2018 elections have varied implications for the pro-life movement. While federal pro-life legislation may be held up for at least the next two years, the long-term benefits to additional federal judicial appointments are immeasurable.
In Oregon, the "blue wave" certainly had a negative impact. However, several strong pro-life candidates are going to be sworn into office next year for the first time. They are taking on the responsibility to advocate for the voiceless in places of power where advocates are most needed.