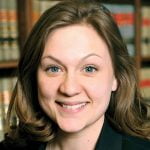 In August, it was uncovered that the U.S. Food and Drug Administration (FDA) has been using aborted babies' livers and thymuses for medical research since 2012. According to a Harvard University paper submitted to the U.S. House Energy and Commerce Congressional Committee, these organs have been implanted into mice to attempt to create human immune systems. The contract is between the FDA and Advanced Bioscience Research (ABR), a company that specializes in the procurement of aborted baby body parts. After the FDA was exposed for conducting this unethical research, they rescinded their contract with ABR, but only until ABR's practices can be thoroughly investigated.
Unfortunately, this is not the first time that unethical medical research using aborted fetal body parts has occurred. In 2015, undercover videos from the Center for Medical Progress (CMP) exposed Planned Parenthood (PP) affiliates in California haggling over the price of aborted baby body parts. The videos uncovered the horrific truth that PP has been selling aborted baby body parts for medical research. The videos have led to two congressional investigations and an ongoing investigation by the Department of Justice.
During the congressional investigations, former PP president, Cecile Richards, stated in a letter to Congress that Planned Parenthood of Columbia Willamette was working with Oregon Health & Science University (OHSU) to provide aborted baby livers and thymuses for medical research. In response, 19 pro-life Oregon legislators demanded a legislative investigation into the partnership. The Democrat leadership denied a hearing after PP pushed back. Oregon Right to Life then began its own investigation. For two years, we requested documents from OHSU and uncovered the same horrific truth exposed by CMP. Aborted livers and thymuses were being harvested and sold for medical research right here in our state.
ABR and PP have now both been exposed for selling aborted baby body parts. However, both businesses are allowed to keep trafficking aborted baby body parts and the medical research they are used for has not been banned.
This unethical medical research must be stopped on both a national and local level. In Oregon, we are working with pro-life legislators to develop legislation that would stop this practice at research facilities like OHSU. On the national level, we are asking pro-life advocates to contact Oregon Congressman Greg Walden, chair of the powerful House Energy and Commerce Committee, to investigate and stop the FDA's inhumane research.