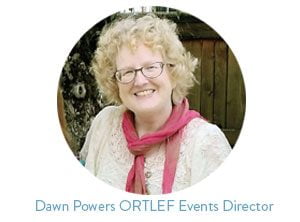 I love this time of year. The seasons change and the whole world is adorned with splashes of red, yellow, orange, and every color in between.
Gathering with family and friends has always been the best part of this season. Thanksgiving became an exciting event when, as a young family, various friends adopted us each year and shared their own bounty. The love and generosity overflowing those dinners are among my fondest memories.
Since joining Oregon Right to Life Education Foundation, another annual autumnal event joins my calendar. Our dinner and auction is our only annual fundraising event. This year's theme was "A Bountiful Life" and the bounty of items donated for our auction, as well as the donations by supporters, embodied generosity. In one evening, $56,000 was raised to further the work of the Education Foundation, paying for a quarter of our budget.
The event began with the silent auction and attendees had opportunities to socialize with friends and meet new supporters. I admit to being outbid on several items, and do hope to win some fudge from the Brigittine Monks next year. Spending time with a room of passionate pro-life individuals is an opportunity not to be missed!
The excitement and mood was that of a large family gathering as the dinner was served and the silent auction ended. But, the fun was just beginning, and the dessert dash for the perfect cake added a little sweet and friendly competition. The electricity increased as friends bid on live auction items, ranging from trips, to yard supplies and dinner parties.
The Education Foundation's special live auction request will fund the development of new materials under our brand which are medically accurate and visually attractive to all ages. Donors answered the request by fully funding this project at over $12,000.
This dinner is a celebration of the work of the Education Foundation, and a collaborative effort of our donors, the amazing auction committee, and a cadre of volunteers. You all deserve a standing ovation!
We hope to see you at next year's auction on 
September 29, 2018
. Thank you for helping us all have a bountiful life!