October 27 marks 20 years since Oregon's Physician Assisted Suicide law took effect. Oregon was the first U.S. state and first government in the world to legalize physician assisted suicide. First introduced as Measure 16, it is regarded as one of the most controversial ballot measures in Oregon's history and has resulted in the deaths of over 1,100 Oregonians.
Oregon's PAS law was first a citizen's initiative passed by Oregon voters in November 1994 by only a slight majority (51%). Oregon Right to Life formed a constitutional challenge to the law, Lee v. Oregon. Unfortunately, this was dismissed by the 9th Circuit Court of Appeals. The 9th circuit decision was appealed to the Supreme Court of the United States, which declined to review the case. This effectively made no ruling on the constitutional right to assisted suicide but allowed states to decide and left the Oregon law in place. The Oregon Legislature put the issue back on the ballot as Measure 51 and Oregonians again voted in favor of assisted suicide.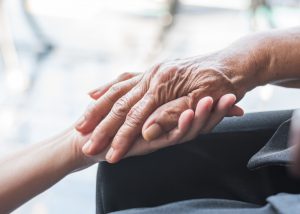 "A broad-based coalition opposed making Oregon a 'right to die' state," said Lois Anderson, ORTL executive director. "Even though we were not successful in stopping it here, Oregon's advocates have been active across the U.S. in efforts to stop the spread of assisted suicide laws. Whenever there are attempts to infringe on the right to life for the vulnerable, we will advocate for those vulnerable people in strategic, determined ways."
Since 1997, 1,749 people have received written prescriptions from a physician. Of those, 1,127 patients have died after ingesting the lethal drugs.
The Oregon Health Authority reported these numbers for 2016:
102 physicians have written prescriptions for 204 terminally ill patients.
133 of these patients ended their lives through PAS.
80.5% of the patients who used PAS were 65 years or older.
Nearly half of those who committed suicide through this law indicated they felt like a burden on their family, friends or caregivers.
Oregon's assisted suicide law has been used as a blueprint for other states to enact assisted suicide laws. However, since its passage, only California, Vermont, Washington, Colorado and the District of Columbia have enacted their own version of PAS.
"Oregon's law was an attempt to advance the legalization of assisted suicide across the nation, but that has not materialized," said Anderson. "In fact, 22 states defeated efforts to legalize assisted suicide just this year. We also defeated an attempt to expand assisted suicide this legislative session."
For media inquiries or interviews, please contact Liberty Pike, ORTL communications director, at liberty@ortl.org or 971-645-6585.