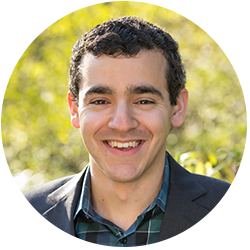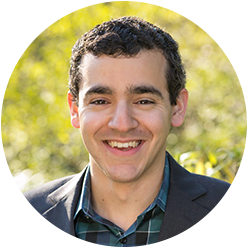 Update: Oregon Right to Life has filed a lawsuit with the U.S. Office for Civil Rights. Read about it here.
The 2017 legislative session was pretty brutal. It demanded countless hours from our staff while we fought legislation on several fronts. Several bills were introduced that would have endangered the mentally incompetent. The most difficult to stop was SB 494 because it had the medical community's support and required legal experts to determine its sinister intent. There was even a euthanasia bill (SB 893) introduced by several Democrats. Through our lobbying efforts, as well as the calls and emails of thousands of committed pro-lifers, these bills were all defeated.
Unfortunately, there was one battle we did not win. Over the Independence Day holiday, at the very end of the legislative session, both the House and Senate passed House Bill 3391. The governor signed the bill into law in August.
Since then, there has been a lot of confusion about this law. Here is what you need to know about HB 3391 and what can be done about it:
What is new about this law? HB 3391 forces insurance companies in Oregon to cover abortions with no deductibles or copays. Those on the Oregon Health Plan also have access to free abortions.
Are there any exceptions? Yes. Providence Health Plan is the only insurance company exempted from providing abortion coverage. The bill also allows insurance companies to offer a health plan excluding abortion coverage to a very narrow group of religious employers. However, in both of these situations, the bill allows the state to reimburse abortion expenses for plan members "if funding is available." This means that both Providence plan members and anyone on a plan created for religious employers could potentially get free abortions as well.
Is taxpayer funding of abortion new? No. This has been happening for decades in Oregon. In the last budget cycle alone Oregon taxpayers spent over $2.25 million on abortions. This means that nearly half of all abortions in Oregon are already taxpayer-funded.
How much does the bill expand taxpayer funding of abortion? While it is impossible to know the exact amount, the bill allocates $10 million dollars to pay for various reproductive services for undocumented immigrants. Of that money, state officials estimate $500,000 will be spent on abortions for this population. That being said, there is no limit to how much of the $10 million can actually be spent on abortions. The other provisions in the bill expanding taxpayer funding of abortions do not have any precise dollar amounts indicated.
So why are they saying on the news that the bill helps pregnant women? HB 3391 is like so many bills that appear to include some good with the bad. However, the motivations of the majority of the legislature became clear when the Republicans in the Senate made a motion to strip the bill of all the abortion-related sections. The Senate Democrats voted it down unanimously. Make no mistake, this bill is about expanding abortion.
Is HB 3391 legal? A lot of people have asked this question. The bill is now law, therefore it is legal as far as Oregon law. However, there is a part of federal law (the Weldon Amendment) which does prevent local governments from forcing insurance companies to cover abortion. Oregon now appears to be in violation of this law, which, in certain circumstances, could possibly result in the federal government withholding billions of dollars of funding for Oregon.
Is HB 3391 unconstitutional? Potentially. This bill mandates that insurance companies, including even closely-held companies operated by people with religious or moral objections to abortion, pay for abortion.
Can we file a referendum to stop this bill? No. The bill's sponsors cleverly added an "emergency clause," which prevents a referendum.
What is Oregon Right to Life doing to fight back? There are two primary fronts we are focused on to attempt to reverse this legislation. First, we are already working with lawyers to take this bill to court. As mentioned, the bill, or at least part of it, is likely unconstitutional. We intend to fight the law until a court throws it out. Second, because HB 3391 was a clear statement that the pro-abortion Democrats in the legislature and Governor Kate Brown believe abortion during all nine months of pregnancy is a top priority, our political action committee (ORTL PAC) is working very hard to ensure that the voters remember this when it comes time to vote next year. We are recruiting strong pro-life candidates to lead the charge against the abortion extremists.
What does all this mean? For now, abortion is free for almost all women in Oregon. Our state continues to be the most dangerous place to be an unborn baby. Once again, Oregon is ground zero for the abortion extremists to try out new policy. However, this is also the most important place in the country for pro-life people to stand up and push back. Pro-life advocates in Oregon have the opportunity and the challenge to be a part of turning the tide.