Oregon Right to Life is calling on the Trump Administration to choose a qualified pro-life candidate for Oregon's U.S. Attorney.  The position is currently held by Billy Williams, who is serving temporarily after his predecessor Amanda Marshall resigned.  Last week, U.S. Attorney General Jeff Sessions asked for resignations from all president-appointed U.S. Attorneys, but it is generally expected that Williams—who was appointed by an Oregon court—will be replaced as well.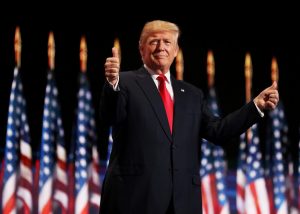 "Pro-life Americans delivered the White House to the Trump administration last November," said Gayle Atteberry, ORTL Executive Director. "We fully expect President Trump to not let down the millions of Americans who voted in this administration because it was billed as being fundamentally pro-life."
Rumors have circulated in the press that one of the candidates being considered for U.S. Attorney for Oregon is Rob Patridge, recent chairman of the Oregon Liquor Control Commission and Klamath County District Attorney as well as a former state representative.
"Rob Patridge is not pro-life and would not be a good pick for this critical role," said Atteberry.  "Oregon's U.S. Attorney represents the federal government in court and is the chief enforcer of federal law in Oregon.  It's critical that this position be held by someone who would reliably enforce federal laws.  It would not do for them to disagree with a fundamental policy priority of the White House and Congress."
Several other names have been rumored to be considered for this position along with Patridge, according to news reports—a few with solid pro-life positions.