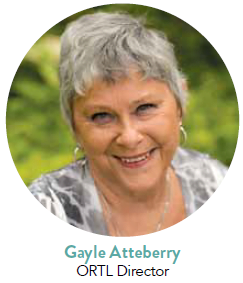 Referring to the 'enthusiasm gap' she sees between older and younger women regarding abortion, pro-abortion Democratic National Chairwoman Debbie Wasserman Schultz recently told the New York Times, "I see complacency [for abortion 'rights'] among the generation of young women whose entire lives have been lived after Roe v. Wade was decided."
Ms. Wasserman Schultz is absolutely correct. This 'enthusiasm gap' has been developing for several years and is growing wider. Students for Life of America, a mere ten years old, has clubs on more than 900 college and high school campuses. The organization trains and equips young pro-lifers to reach their peers with the truth about unborn children and abortion. Kristan Hawkins, president of Students for Life of America, says, 'The abortion industry is in a state of panic. They are at a complete loss as to how to reach the younger generation, which is more passionate about ending abortion than their peers are about supporting it."
Polls consistently show Americans are becoming more pro-life. Recent polling shows a majority of Americans oppose all or most abortions. The majority of those individuals are young people.
Reflecting this cultural climate, the Oregon Right to Life Board of Directors is very excited to introduce its new president, Harmony Daws. Though her name may be new to you, the RTL board has long been aware of her passion. Harmony's term follows our beloved, outgoing president, Dr. Joan Sage.
Harmony, who is just entering her thirties and is a graduate of Portland State University, has long been a well-spoken, feisty activist. She has a history of being quick to speak up for the rights of the unborn, along with addressing other Biblical issues. Her heart is to serve and to save. Harmony has demonstrated her organizational skills in her managerial position in a growing Portland company.
Oregon Right to Life will benefit from Harmony's leadership and enthusiasm and we look forward to many of you meeting and working with her as we begin another year of working on life issues together.
However, little did anyone know the price Harmony would pay for her dedication to the pro-life cause and her willingness to accept the role of Oregon Right to Life board president.
About a week before the Roe v. Wade Rally, where Harmony was to give her first public address, she happily shared with her employer, with whom she shared a good friendship in spite of political differences, her new role. After the conversation, her employer's attitude abruptly changed. Her pro-abortion employer told her that she was no longer allowed to speak about her beliefs in any way. She was told she couldn't even tell other employees that she was praying for them.
The Friday after the rally, Harmony was abruptly fired. After four years of exemplary performance at this job, a position she hoped to hold for decades, she was told that the public record she has left online opens the company up to liability.
She was not allowed to say goodbye to any of her fourteen employees, all of whom had been hired and mentored by Harmony. She was not given severance or even allowed to gather her belongings in privacy. She was escorted from the building and sent home in a taxi, as she had been using a leased company car.
Harmony called me that morning and was devastated. However, as the day wore on, Harmony came to a place of peace, knowing God will use this for good. I asked her, "Would you still have wanted to be president of the board if you knew this would happen?" She immediately said yes. "Americans paid with their lives for our freedom of speech and freedom of religion. If they paid with their blood, I am certainly willing to pay with a job. The only reason I am alive today, born 9 years after Roe v. Wade in a liberal state, is that my mom let me live. Fifty-eight million other people can't say that."
During my tenure, two past ORTL presidents, who are physicians, faced professional ostracism and loss of opportunities because of their service to us. I have seen many people, compelled by their consciences, stand up for life, lose friends, and sacrifice career opportunities. But for those like myself, who believe abortion is the greatest human rights crisis in our nation today, the cost is not too high.
Harmony is now planning on starting her own Portland house cleaning business, where she can tell anyone she is praying for them without fear. (If anyone in the greater Portland area needs a recommendation for an excellent cleaning company, I have a suggestion.) We have every reason to believe the loss of her job will work out for the best. But, even if there were no good outcomes to speaking out for life, we would still have to speak.
In this day and age, not only are we called to stand for what is right. We must be willing to pay a price.